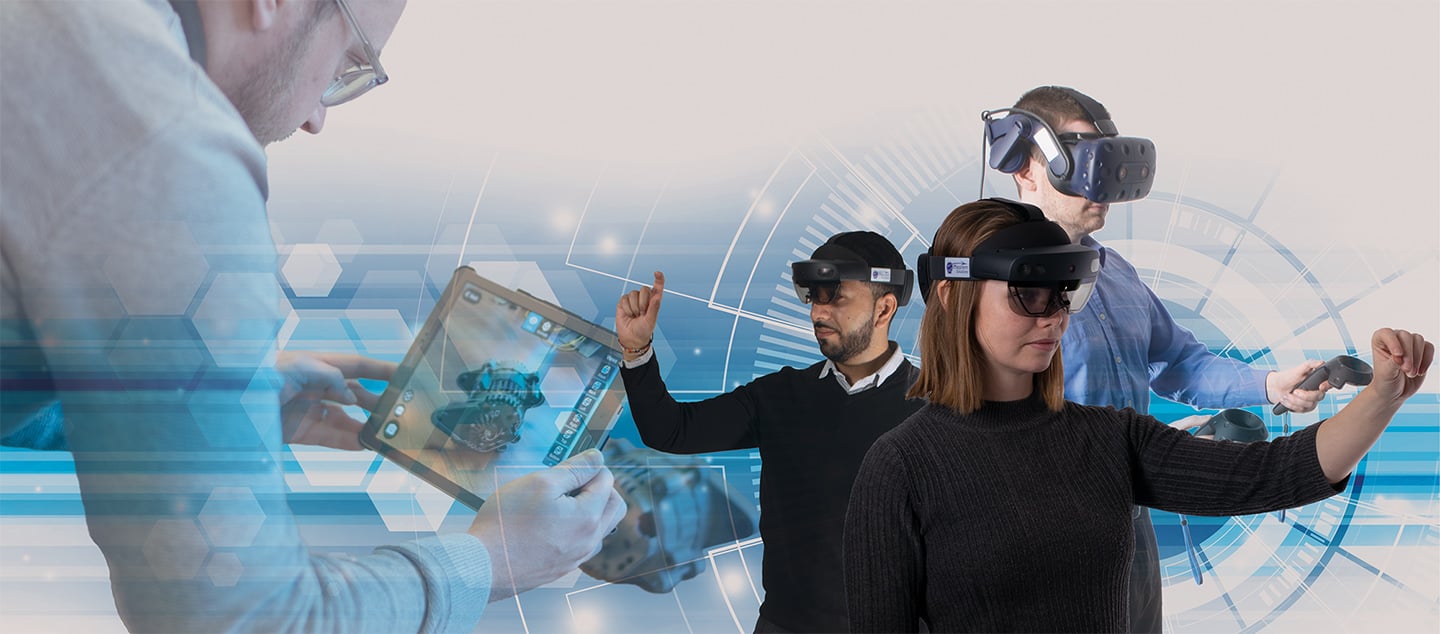 Remote Design Collaboration
Using Mixed, Virtual Reality, Desktop and Tablet Devices
What's the data and device challenge?
Companies who are adopting eXtended Reality have many choices on the technology they want to use. Should they use Mixed or Virtual Reality headsets? What about users who don't have access to an immersive headset? TheoremXR removes that issue by supporting real-time collaboration across all of those device types, all working in a single collaborative design review session.
In truth, the pace of change of headsets is such that today's best buy will be superseded in 12 months anyway. Moreover, different technologies (MR or VR) have different strengths dependent upon the use case. There is no one size fits all. TheoremXR does not force you to choose, if VR is best for your use case go with that, if MR is a better fit choose that. If you don't have access to an immersive headset you can still be in the session from your desktop or tablet device.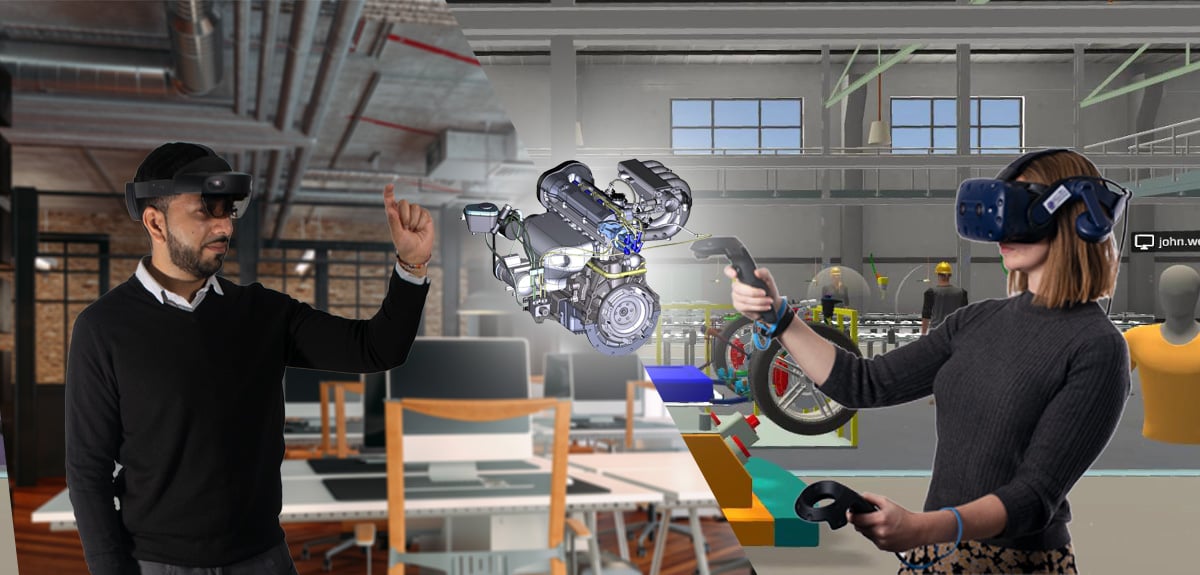 It doesn't matter which CAD system you use
Similarly, different design groups may well use different CAD systems to create the content which will be used in XR. TheoremXR supports all of the major mechanical CAD systems and styling solutions, along with lightweight formats like JT, FBX and glTF. That means you can load different datasets into the collaboration server which can then be viewed in a single collaborative session.
By removing the device and data decision, you can be sure that all of your teams can collaborate easily in XR today. It also future-proofs your XR data creation process, ensuring data you create today can be used in years to come on the headset of your choice.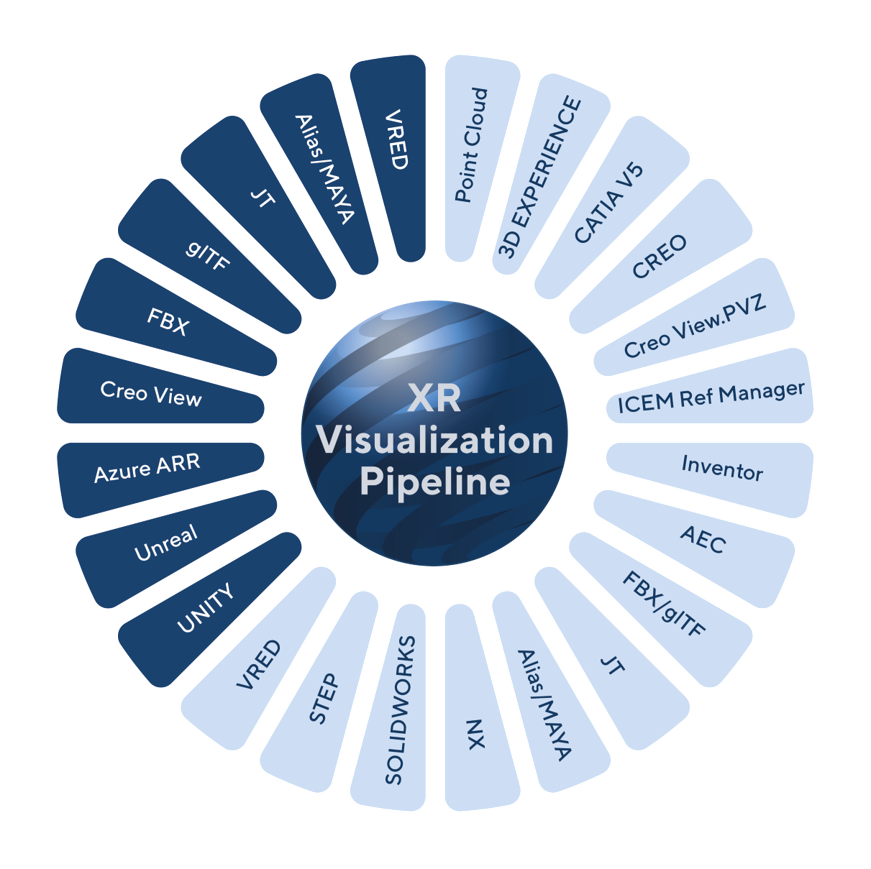 Benefits and Cost Savings
Future Proof Your Data
Because TheoremXR supports the processing of all data types and automatically optimises and prepares it so it's device agnostic, re-using your data in new devices as they emerge is assured. Saves re-working data as you move to new technology.
Don't Worry About Device Types
Because TheoremXR supports AR/MR/VR and Desktop devices whatever technology you choose, we can support you now. And as you add new devices, your data will still work on the existing and new devices-protecting your initial device investment.
Create Data For All Experiences
Whilst TheoremXR has a range of out of the box solutions, many companies are developing their own in house experiences too. Because the Visualization Pipeline can optimise and prepare data and output it as FBX or glTF files, you can process your data once and support it in Theorem Experiences, or in your internal XR solutions.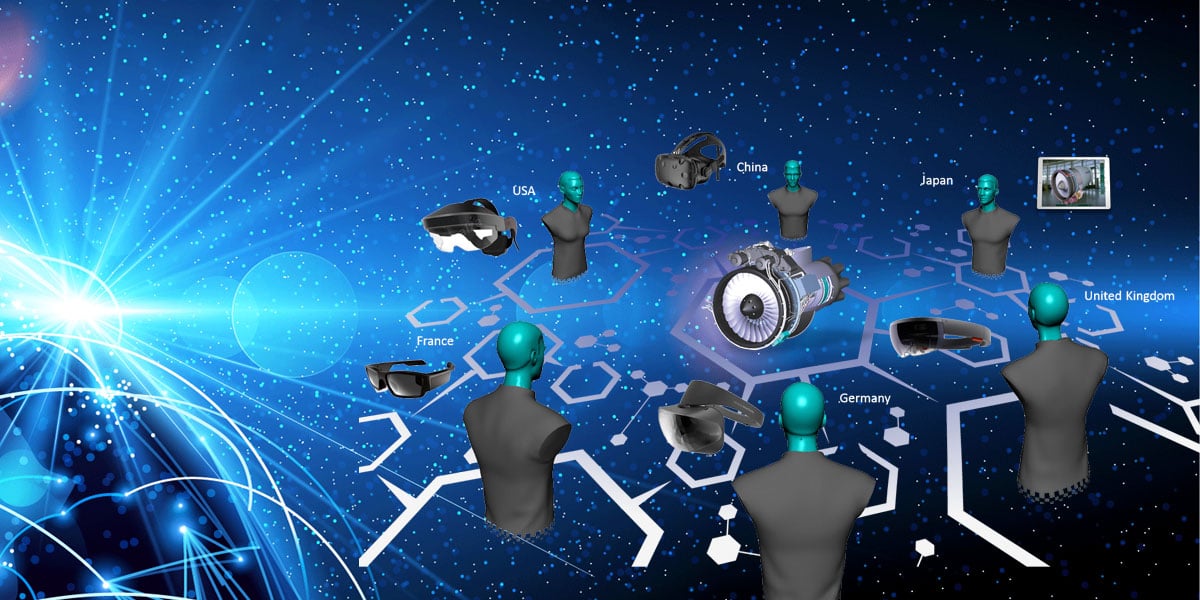 Collaborative Design Reviews
Rarely are products completely developed in a single location with the luxury of co-located development teams. Undertaking Design Reviews in XR collaboratively eliminates that problem.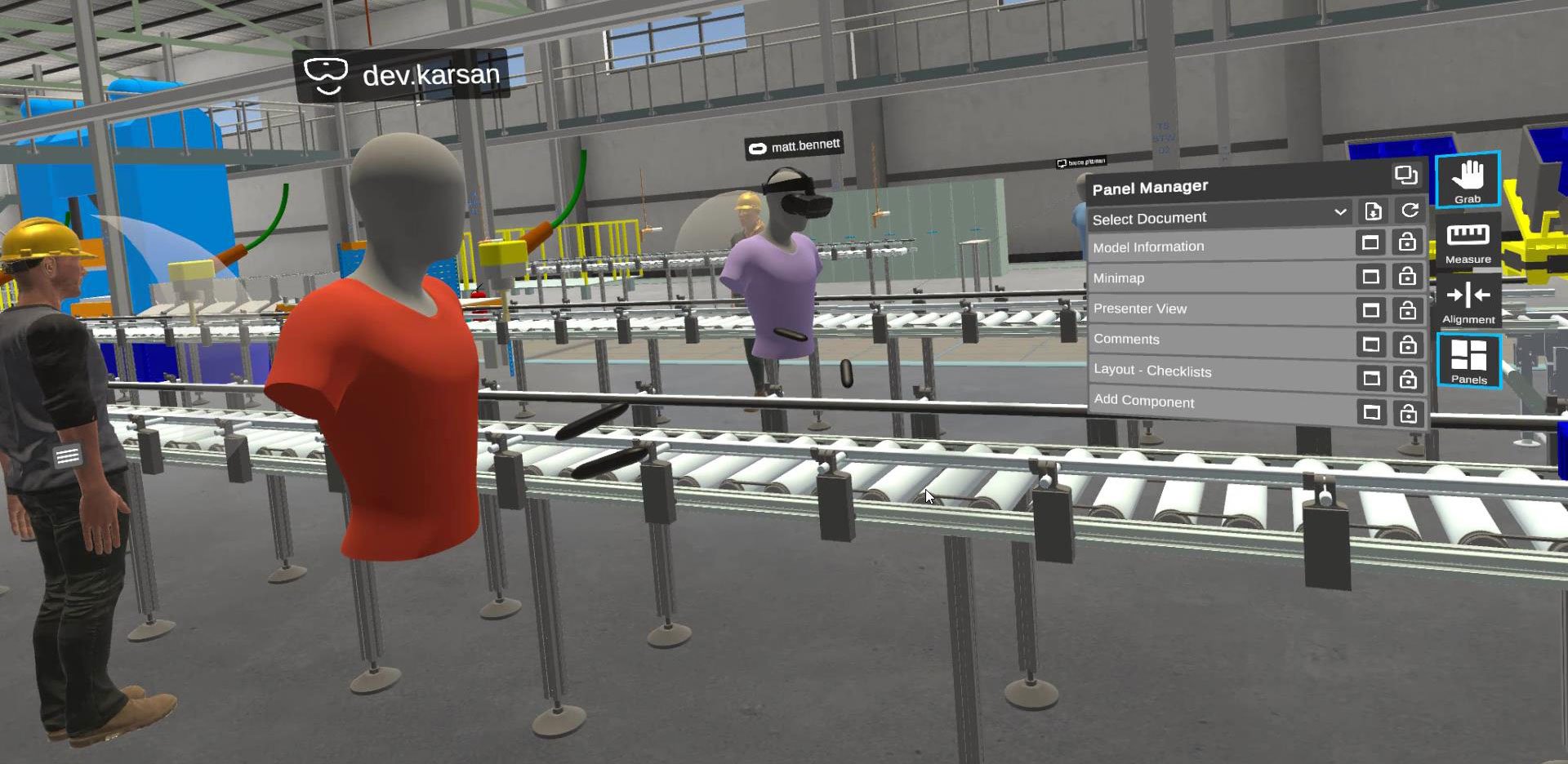 Collaborative Factory Layout
Factory Layout provides a full scale and in context environment for defining, reviewing, editing and validating shop floor layouts collaboratively with colleagues in different offices or countries.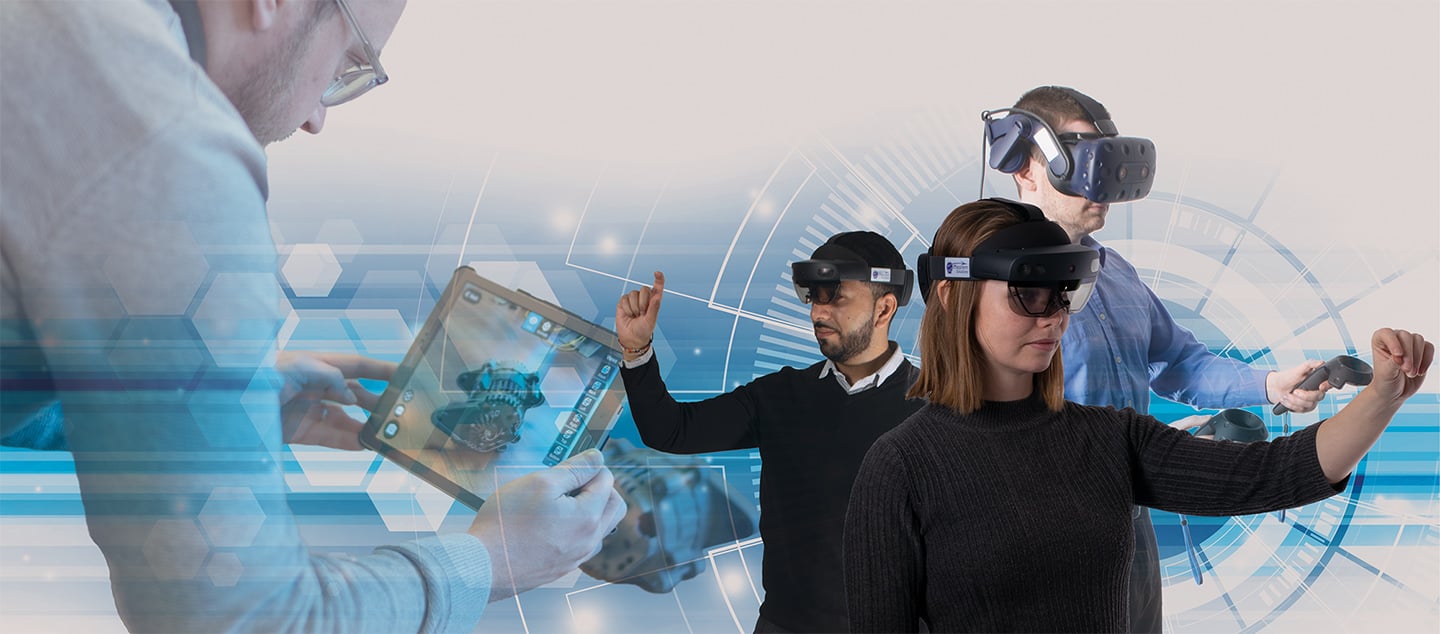 Data and Technology Agnostic
TheoremXR supports all XR technologies: Augmented, Mixed and Virtual. You can start with whatever technology is best for you and transition or change at no cost as your data is usable in all.
Demonstration Request
Register now to request your free demonstration of the TheoremXR product suite.
In just a few simple steps, we will be able to validate your request based upon the details you provide.
Note: Please use your company email address for validation purposes as we will not respond to personal email accounts.
Complete all of your required details.
Let us know which TheoremXR product you are looking to learn more about.
If you have a specific use case that you would like to discuss then please let us know.
We will contact you to discuss suitable days and times and get everything setup.