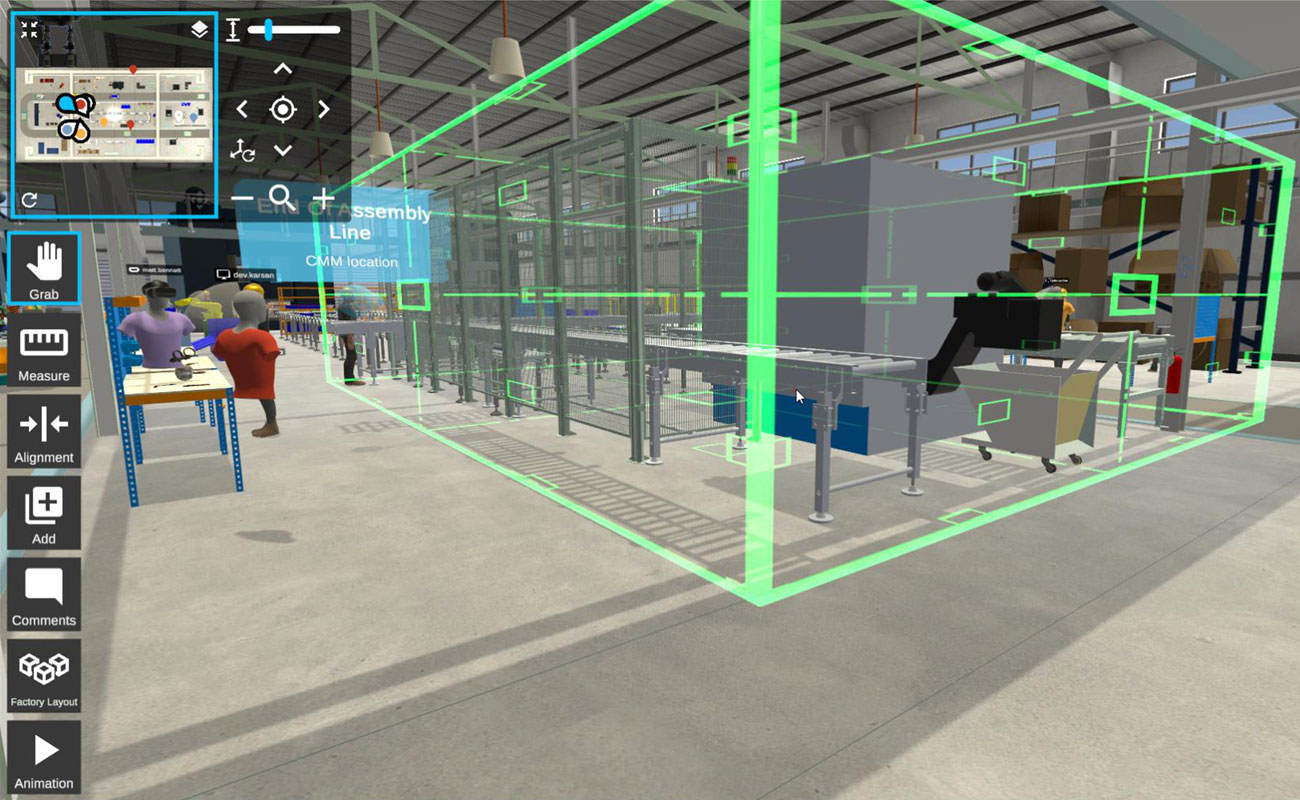 Factory Layout Experience
Enable collaborative digital planning and layout at scale in XR
What is the Factory Layout Experience?
The TheoremXR Factory Layout Experience provides a full scale and in context environment using XR technology for defining, reviewing, editing and validating shop floor layouts. This can be done collaboratively with colleagues in different offices or countries, even suppliers can be involved. Libraries of existing plants, tools and equipment can be automatically uploaded and used in a collaborative team review session, no knowledge of CAD is needed.
Optimize designs in immersive XR
The Factory Layout Experience enables a planning or layout engineer, working independently or with a group of colleagues, locally or in remote locations, to optimize Factory layouts through the immersive experience of eXtended Reality (XR) technologies. Seeing your data at full scale, in context, instantly enables you to see the clashes, access issues and missing items which a CAD screen cannot show.
Work seamlessly with multiple 3D formats
On the shop floor there are literally 1000's of pieces of equipment- much of it bought in and designed externally. Building designs may only exist as scans or in architectural CAD systems, and robot cells may be designed in specialist CAD systems. There will be libraries of hand tools, storage racks and stillage equipment designed in a range of CAD systems, and product data designed in house in mechanical CAD. To understand the factory and assess changes, all of that has to be put together to get a full picture of where a new line, robot cell or work station will fit.
A catalogue of 3D resources can leverage 2D Factory layouts by being snapped to these layouts to quickly realize a rich 3D layout. Advanced positioning makes it very easy to move, snap and align 3D data. Widely used plant and equipment is readily available, there is no need to design it from scratch for every new layout. Simplified layout tools enable you to position, align and snap layout objects quickly, which can be used by none CAD experts, enabling all stakeholders to be involved in the process, improving communication.
Test Design and Operational Factors
Human centred operations can be analysed using mannequins that can be switched to match different characteristics. You can test design and operational aspects of a variety of human factors, to determine reachability, access and injury risk situations, ensuring compliance with safety and ergonomic standards.
It enables companies to avoid costly layout redesign by enabling all parties involved to review the layout collaboratively, make or recommend changes, and capture those decisions for later review by staff who could not attend the session.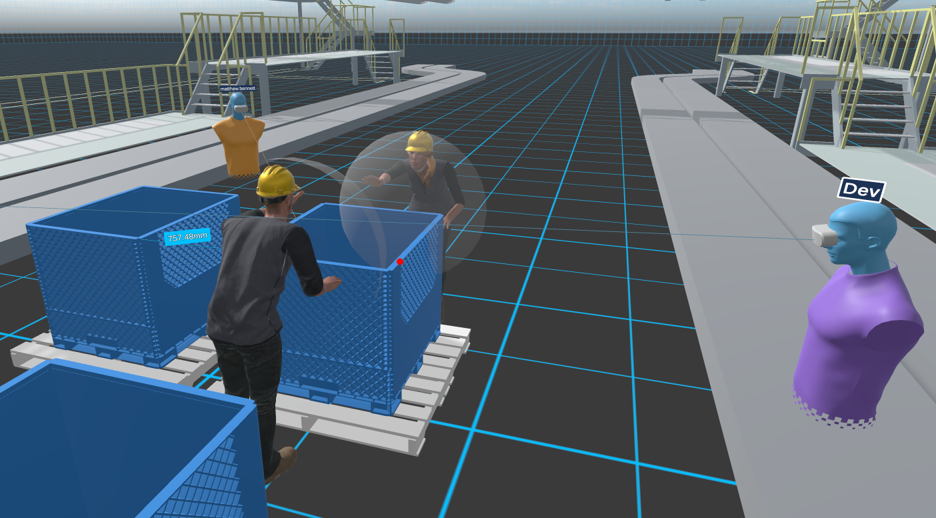 Why use the Factory Layout Experience?
Product choice and "customer options" combined with the needs of multiproduct enterprises means factory layouts need to be flexible, modular, and easy to reconfigure. With increased flexibility, modularity, and re-configurability, there is a need to avoid fully redesigning layouts each time product requirements change. Modern manufacturers need layouts that retain their usefulness over many product mixes and can easily be reconfigured. Equally important are layouts that permit shorter lead times, lower inventories, and a greater degree of product customization.
However, creating new layouts can be expensive and disruptive, especially when factories must shut down. When planning and making changes, it is therefore essential to get it right first time. Factory engineers need to evaluate existing layouts and see the impact of proposed changes, such as the introduction of a new line or work station. They need to be able to carry out "what if" studies and iterate around potential solutions quickly and easily and then be able to share those options with design engineers.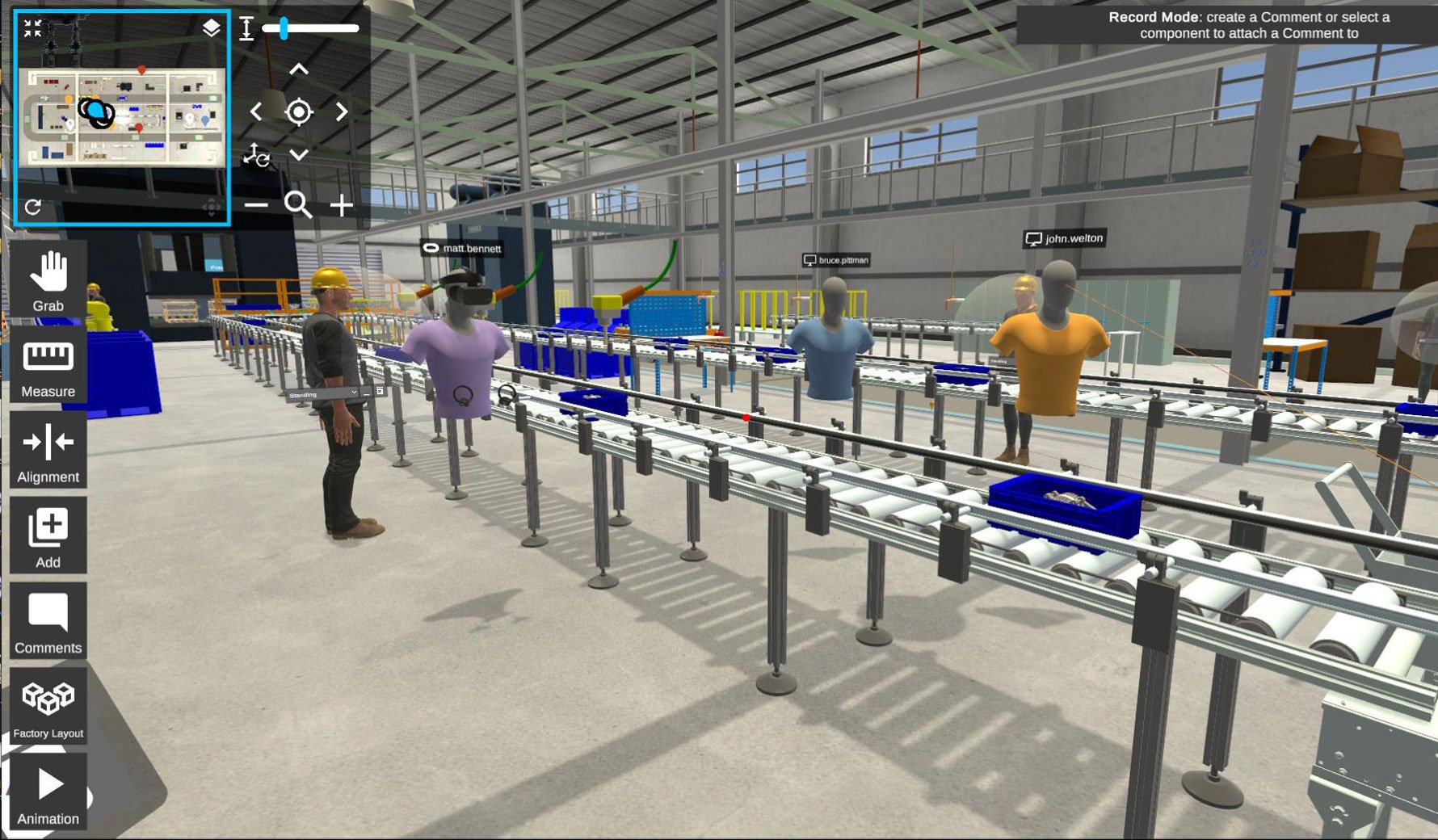 Which technology is right for you?
Extended Reality is available in different forms Mixed and Virtual Reality and those different technologies offer different visual experiences, which are better suited to different phases of Factory Layout. The Factory Layout Experience supports Mixed and Virtual reality devices, the Desktop and Laptop devices.
Products can be validated when they are available as digital prototypes. Machines, buildings, plants or factories can be checked in detail by service or maintenance personnel to make sure they will be feasible for repair and maintenance processes. When a layout is changed by feeding a visual representation back to CAD the original CAD design can be updated and optimized accordingly, this saves you time on expensive on-site modifications.
By providing a full visual digital layout of the manufacturing facility it transforms the process of making parts and assembling them in to products rapidly and with fewer errors. Connect people, systems and machines in a digital thread to accumulate and re-use knowledge. Optimize and validate assembly lines before production takes place, to help automate and streamline assembly build processes.
Because all proposed layout changes and comments are saved to the server, staff who could not attend a live session can review all changes offline, ensuring everybody is informed. Reducing cost, downtime and errors is more important than ever to compete with low cost countries and newer competitors, who may not carry the overhead of legacy equipment and systems.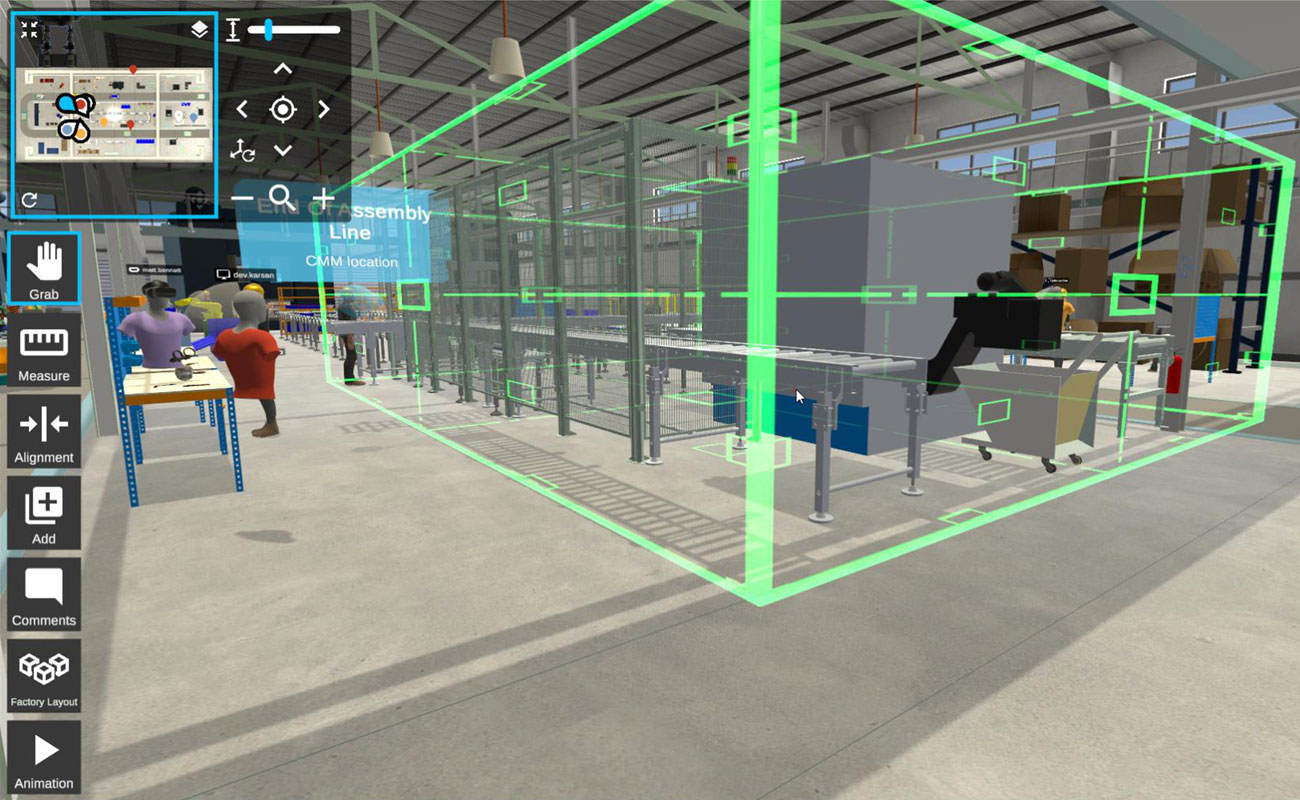 Virtual Reality for Factory Layout
Virtual Reality (VR) delivers all of that disparate data together in digital form only, in VR everything you see is digital. That's the benefit of VR over CAD, you see the all data, your new robot cell, your new work station, in the context of the complete factory at full scale, you can walk around it, get inside it, CAD can't do that.
Mixed Reality for Factory Layout
With Mixed Reality (MR) you see your data in the real world, your factory; it's not a digital factory it's your factory. Mixed Reality displays the data as a rich 3D hologram. You load your new robot cell (hologram) into the actual location on the factory floor where it's intended to be, the new digital data is placed in the physical building you are standing in. The only thing that's digital is the new data, everything else is real world, that's MR's big benefit, there's no ambiguity, your digital product is there on the shop floor.
TheoremXR Factory Layout Features
Mini Maps and Waypoints
When viewing and moving around your Factory Layout, you are in full control. Use your mini map when in Virtual Reality to get a scale plan view of your environment to help you navigate around the factory or use waypoints to teleport from one area to another area of your factory. With the ability to create, edit and save your waypoints, you can navigate through your sessions with much more ease, whether you are in a single-user session or a collaborative session with other users.
Motion Replay Data
Use built in and recorded motion replay data for a more authentic XR experience. By visualising the movement of machinery and robots in context and at full scale, you can identify the machine paths of robots and other machinery in spaces such as cobot working areas. Combine motion replay data with other features such as dropping in and repositioning mannequins at full scale to make easier decisions and ensure safer working environments with robots and humans.
Measuring Tools
Use measuring tools to help with component placement or to create spaces with more desirable working areas. You can create a range of measurements including point-to-floor or point-to-point to measure the distance from one component to another, or tools to work out offset and position measurements. Enable vertex snapping to make rulers snap to vertices on components and toggle measurement units between mm and inches to suit your preferences.
Comments and Action Lists
Record changes made in your Factory Layout session by adding comments that are captured and stored in the server. You can grab images and attach comments for later review or even record footage with motion replay data to create video comments. As these are stored in Theorem's server, you can revisit these comments either at the end of your session or for later review, for those that were unable to attend the session or to share with the wider design team.
Collaboration Mode
Like other TheoremXR experiences, the Factory Layout Experience can be used in collaboration mode, enabling engineers to visualize 3D data with colleagues in different offices or working from home.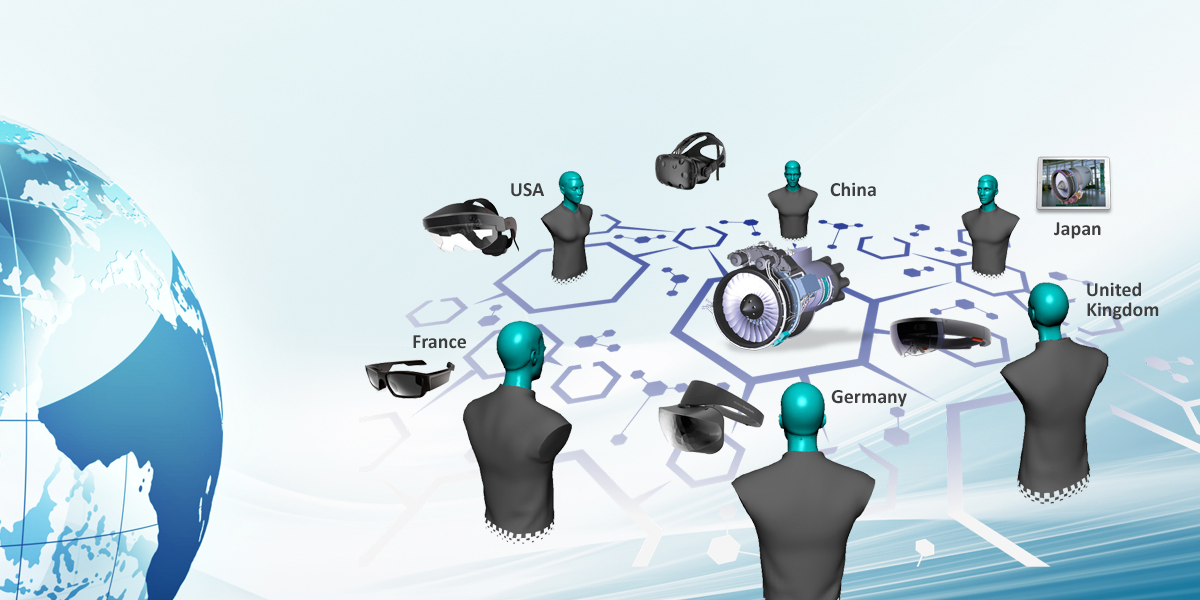 Automated Data Processing
Preparing data for the Design Review Experience is a seamless fully automated process using the Visualization Pipeline. You can "save as" from your CAD session, drag and drop from the file system or drive it directly from your PLM workflow.
Supporting large datasets and high-quality rendering
Combining the power of Azure Remote Rendering (ARR), and the advanced data preparation and optimization capabilities of the Theorem Visualization Pipeline, large datasets and high-quality rendering constraints can be instantly removed for users of Mixed Reality devices, such as HoloLens 2.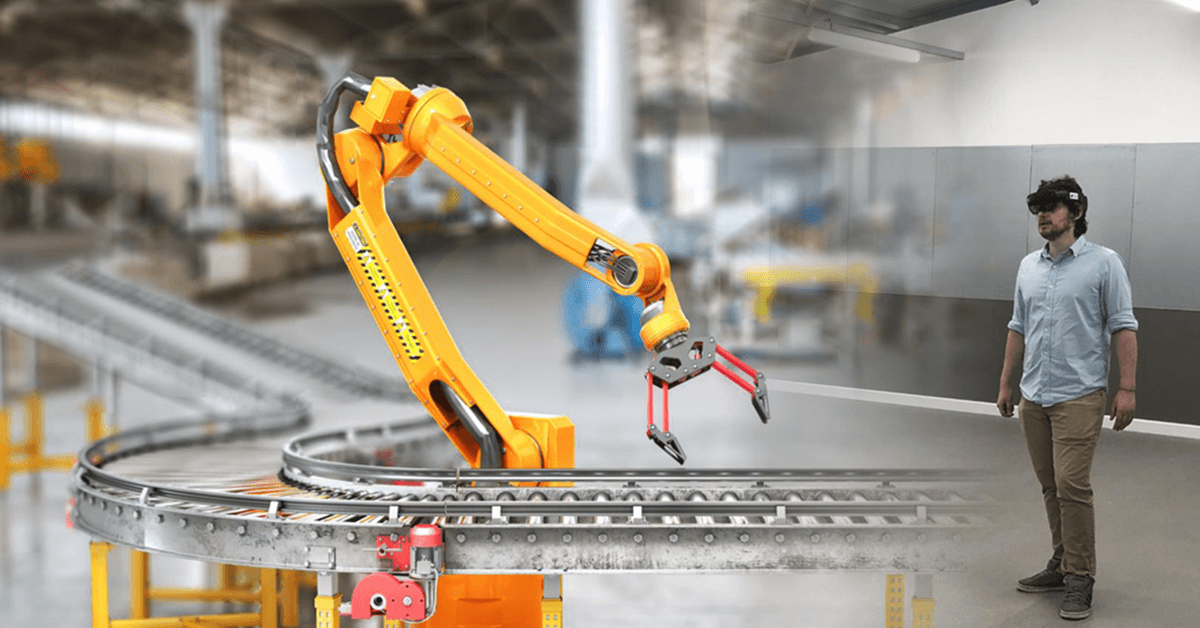 Demonstration Request
Register now to request your free demonstration of the TheoremXR product suite.
In just a few simple steps, we will be able to validate your request based upon the details you provide.
Note: Please use your company email address for validation purposes as we will not respond to personal email accounts.
Complete all of your required details.
Let us know which TheoremXR product you are looking to learn more about.
If you have a specific use case that you would like to discuss then please let us know.
We will contact you to discuss suitable days and times and get everything setup.