What is Mixed Reality?
There are many definitions and opinions based around what "Mixed Reality" is and a Theorem perspective… Similar to Augmented Reality (AR), Mixed Reality (MR) is an overlay of digital content onto the real world. However, the biggest distinction between AR and MR, and what makes MR more exciting, is that the MR content appears in the form of a hologram which sits within the real world.
Wearing a MR headset, your data appears in front of you, enabling you to view your data with complete freedom of movement, at full scale and in-context. Use hand gestures and voice commands, walk around, and manipulate your 3D data as it were a real object. With the ability to display your digital content holographically, Mixed Reality is the most advanced technology to combine the real world with digital text, 3D graphics, sound and video.
Supported Mixed Reality devices
Our Extended Reality (XR) experiences support the following Mixed Reality headsets:
Microsoft HoloLens
Microsoft HoloLens 2
Magic Leap
Windows Mixed Reality Immersive Headsets (including Lenovo Explorer & Samsung Odyssey)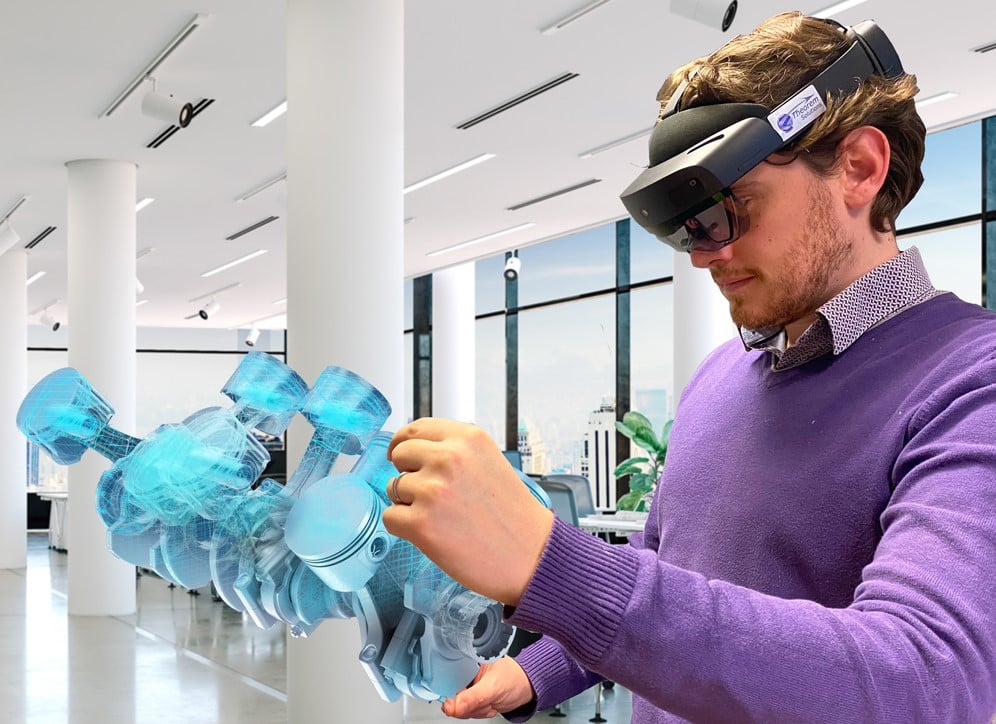 How can I get my CAD data into a Mixed Reality device?
Preparing data for Mixed Reality is a seamless and fully automated process using the Visualization Pipeline, an enterprise level solution which prepares XR data. By simply dragging and dropping your data on to the server, using "save as" from within your active CAD session or via a PLM trigger, the pipeline will automatically optimize your data and prepare it to be used in your Mixed Reality device, whilst retaining product structure and metadata.
The Visualization Pipeline supports many different CAD inputs formats, these include CATIA V5, 3DEXPERIENCE, CREO, NX and JT.
Which TheoremXR Experiences can I use in Mixed Reality devices?
Our TheoremXR product suite presents new and innovative ways of carrying out existing, every day, engineering tasks. Below are our current experiences that are available for use in Mixed Reality:
Connect and collaborate in real-time
Using Mixed Reality, you can join multi-user sessions to collaborate with your engineering team in real-time, regardless of location or choice of device. By working together in XR, you can securely and remotely use intuitive XR tools for more effective decision making and to improve efficiency.
We believe that collaboration is a key factor towards accelerating development and getting to market faster, whilst eliminating the need for physical meetings, protecting the environment, and reducing cost and time and transport costs.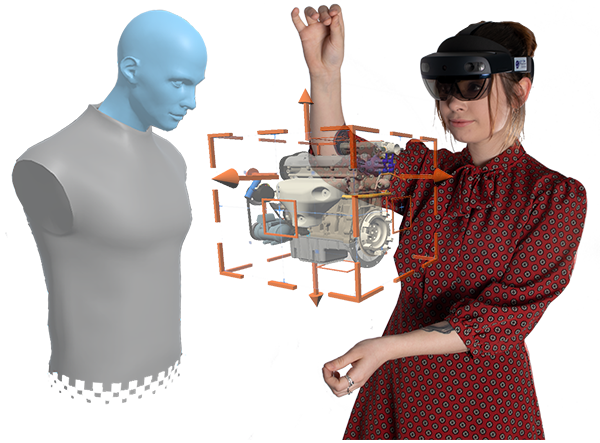 Supporting large data using Microsoft Azure Remote Rendering for HoloLens 2
The Visualization Pipeline supports Azure Remote Rendering (ARR) for HoloLens 2 Mixed Reality devices. ARR offloads the rendering process to a separate server to reducing the processing load on your device, enabling you to view larger datasets in your device with excellent graphics quality and high performance.
As a member of the Microsoft Mixed Reality Partner Program (MRPP), we have worked closely with Microsoft to ensure the Azure platform seamlessly integrates with our pipeline and experiences, to remove the constraints imposed by on-device rendering of large datasets in high quality.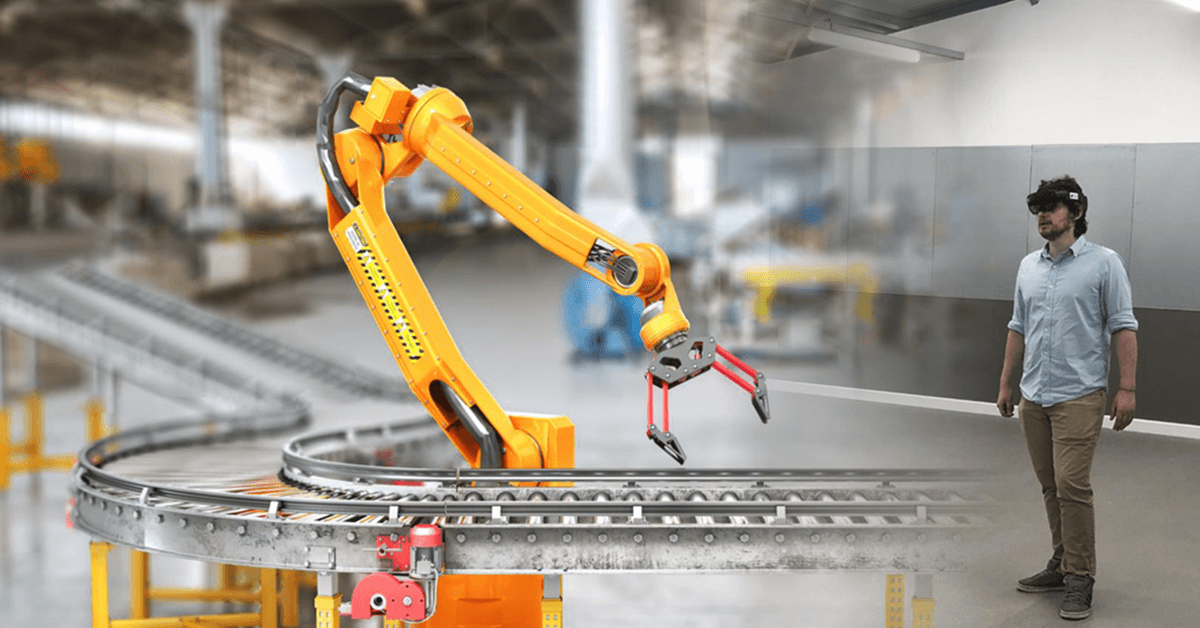 Working with 3D CAD at full scale and in context
Learn how Augmented, Mixed, and Virtual Reality technologies are solving the problem of the cognitive gap, in our specialist guide.
Demonstration Request
Register now to request your free demonstration of the TheoremXR product suite.
In just a few simple steps, we will be able to validate your request based upon the details you provide.
Note: Please use your company email address for validation purposes as we will not respond to personal email accounts.
Complete all of your required details.
Let us know which TheoremXR product you are looking to learn more about.
If you have a specific use case that you would like to discuss then please let us know.
We will contact you to discuss suitable days and times and get everything setup.