What is Augmented Reality?
Augmented Reality (AR) enables you to see your physical environment and digital content at the same time on a conventional screen (e.g., a tablet or smartphone).
When applied to engineering related scenarios, this can be a very powerful tool for improving decision making and getting to market faster. Whether you are sat in your office, a showroom, or a factory, displaying your 3D models in AR brings your product to life, enabling you to visualize your models in a real-life environment and interact with your data in a spatial context. Using TheoremXR Experiences in Augmented Reality is particularly useful for engineering related tasks such as inspection, training and packaging.
Supported Augmented Reality devices
TheoremXR Augmented Reality experiences can be used on multiple devices, including those of the following:
iOS (including iPhone & iPad)
Android (including phones and tablets)
Windows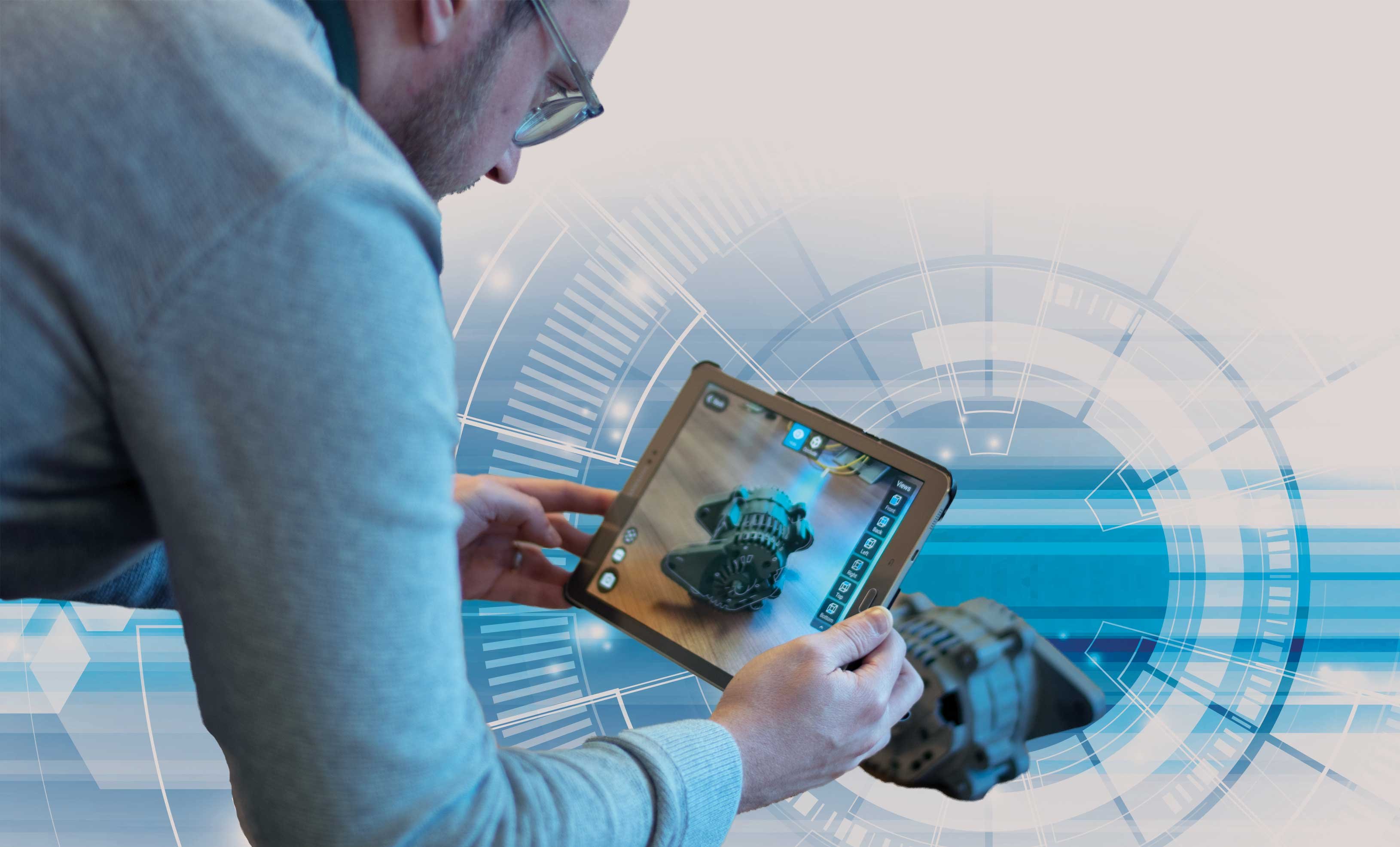 How can I use my existing CAD data in Augmented Reality?
To view your CAD data in AR, you must first prepare your data for XR using the Visualization Pipeline, an Enterprise level fully automated solution. By simply loading your CAD data onto the server, the pipeline automatically optimises the data and prepares it for XR, ready to use in either Augmented, Virtual or Mixed Reality.
The Visualization Pipeline supports a variety of input and output options depending upon your use case and requirement. These include CATIA V5, 3DEXPERIENCE, CREO, JT, NX FBX, GLTF Unity and Unreal.
Which TheoremXR Experiences can I use in Augmented Reality?
Below are the TheoremXR experiences that can be used in Augmented Reality.
Visualization Experience
See the difference between 3D data in CAD and the same 3D CAD data in the context of the real world.
Visual Digital Twin
Visual Digital Twin - Overlay a rich 3D digital model on top of a physical object and track using edge detection and the 'snap-to' functionality.
Working with 3D CAD at full scale and in context
Learn how Augmented, Mixed, and Virtual Reality technologies are solving the problem of the cognitive gap, in our specialist guide.
Demonstration Request
Register now to request your free demonstration of the TheoremXR product suite.
In just a few simple steps, we will be able to validate your request based upon the details you provide.
Note: Please use your company email address for validation purposes as we will not respond to personal email accounts.
Complete all of your required details.
Let us know which TheoremXR product you are looking to learn more about.
If you have a specific use case that you would like to discuss then please let us know.
We will contact you to discuss suitable days and times and get everything setup.