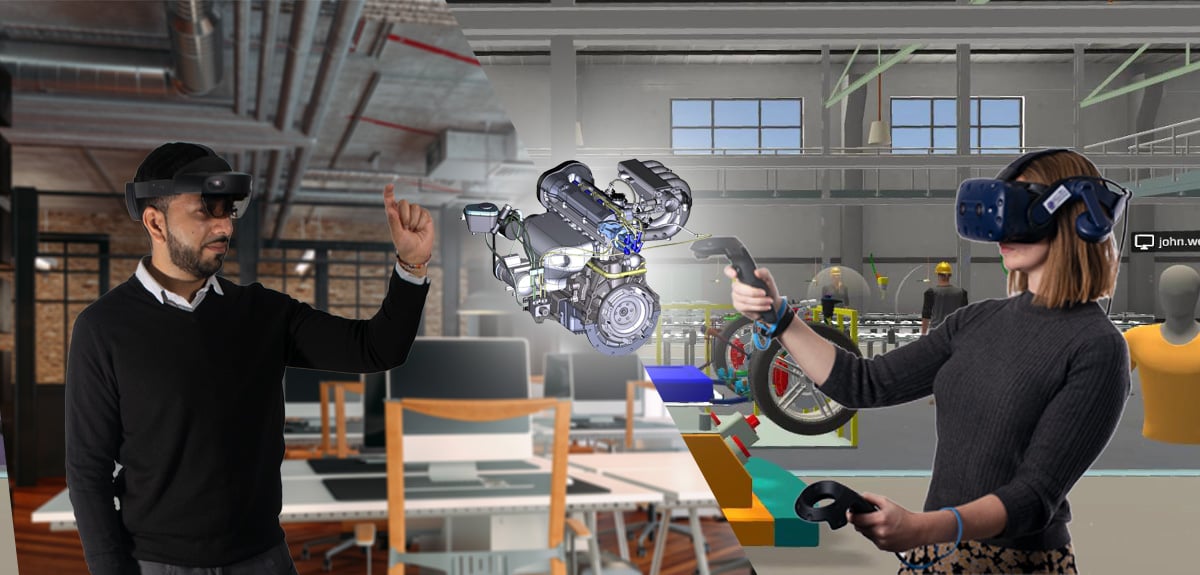 Data Optimization.
Delivering optimum data outputs to achieve your Extended Reality (XR) goals
Optimizing your CAD data for XR
Theorem's enterprise-level Visualization Pipeline solution enables you to easily optimise your 3D CAD and PLM assets to be used in the latest Augmented, Mixed and Virtual Reality devices, to best fit your use case scenario. Preparing and optimising your data for XR is important as it can significantly improve your experience, depending on the performance and level of detail of your 3D models that you work with based on the device you're using and the size of the data.
You can upload your data to the pipeline by using "save as" from within your CAD application, simply dragging and dropping your data onto the server web interface or as part of a PLM integration. Once uploaded, you can either process your data using the default and pre-prepared configurations offered by the pipeline, or you can customize the options and tailor them to meet your own use case and performance output requirements.
Do you know the differences between data optimization outputs for XR?
There are various configuration options that you can use to enhance your XR experience.
This video explains and demonstrates each of the optimization methods supported by the Visualization Pipeline, including:
Shrink Wrapping
Shrink Wrapping finds the subset of part instances in your data that are visible from the outside. By excluding interior parts, there are fewer triangles to render. Use a lower accuracy setting to speed up your processing time.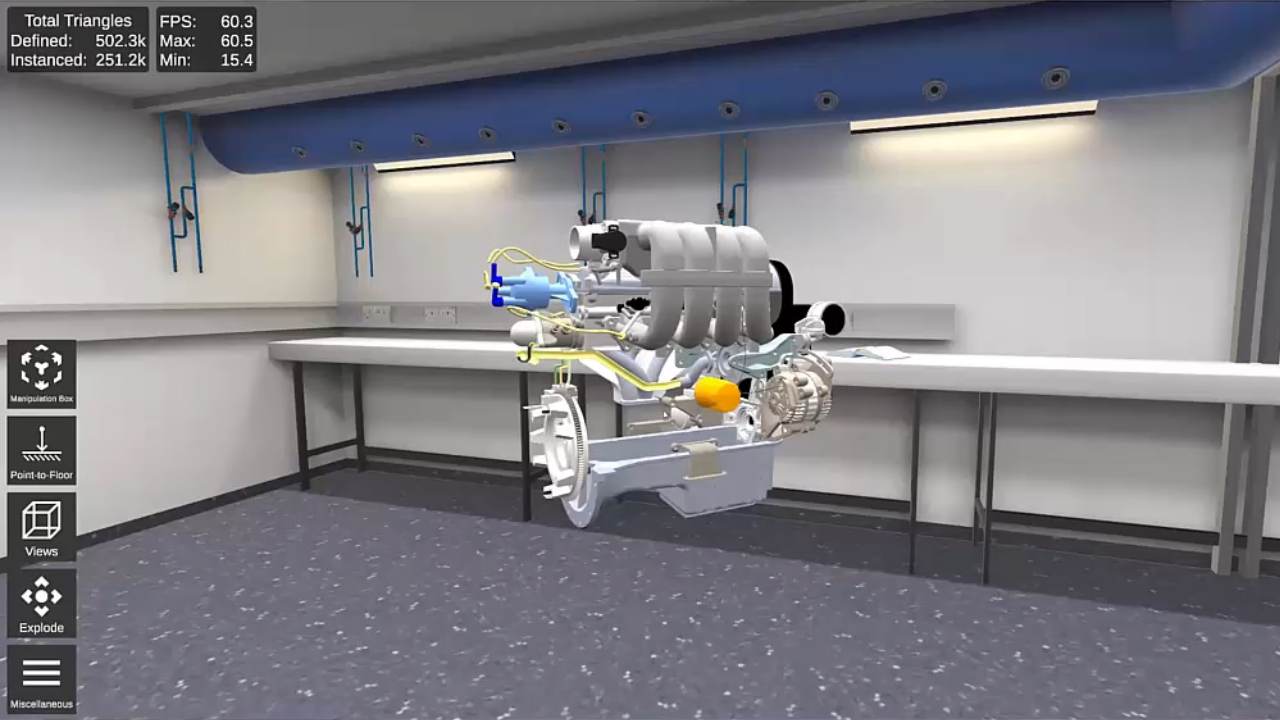 Part Culling
Remove smaller parts that are deemed unnecessary, to de-clutter your model and reduce the triangle count, resulting in more lightweight data. This can be particularly useful if there are components within your model that are not particularly relevant for your use case. The Visualization Pipeline has multiple options to decide which parts are small enough to be omitted.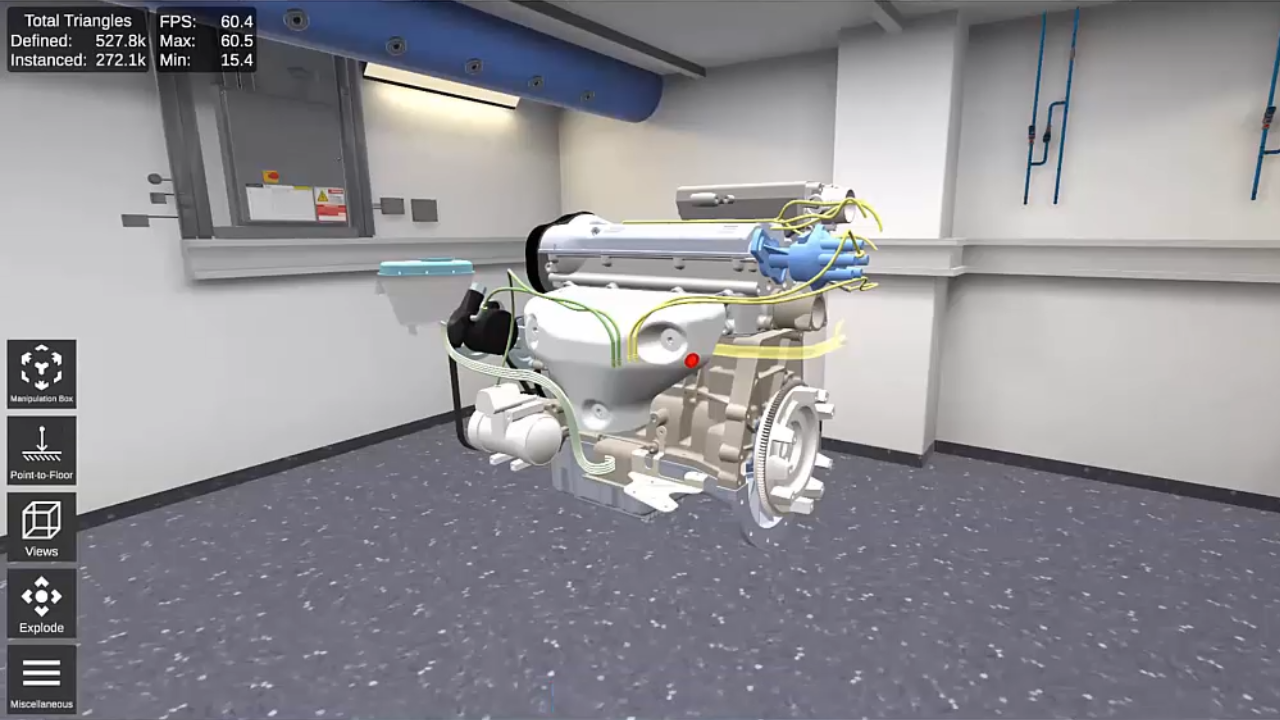 Model Decimation / Tessellation
Improve the visualization performance by reducing the number of triangles in models. By setting larger tolerance values, more triangles will be removed at the expense of accuracy. By setting the decimation to high, this will speed up the processing time.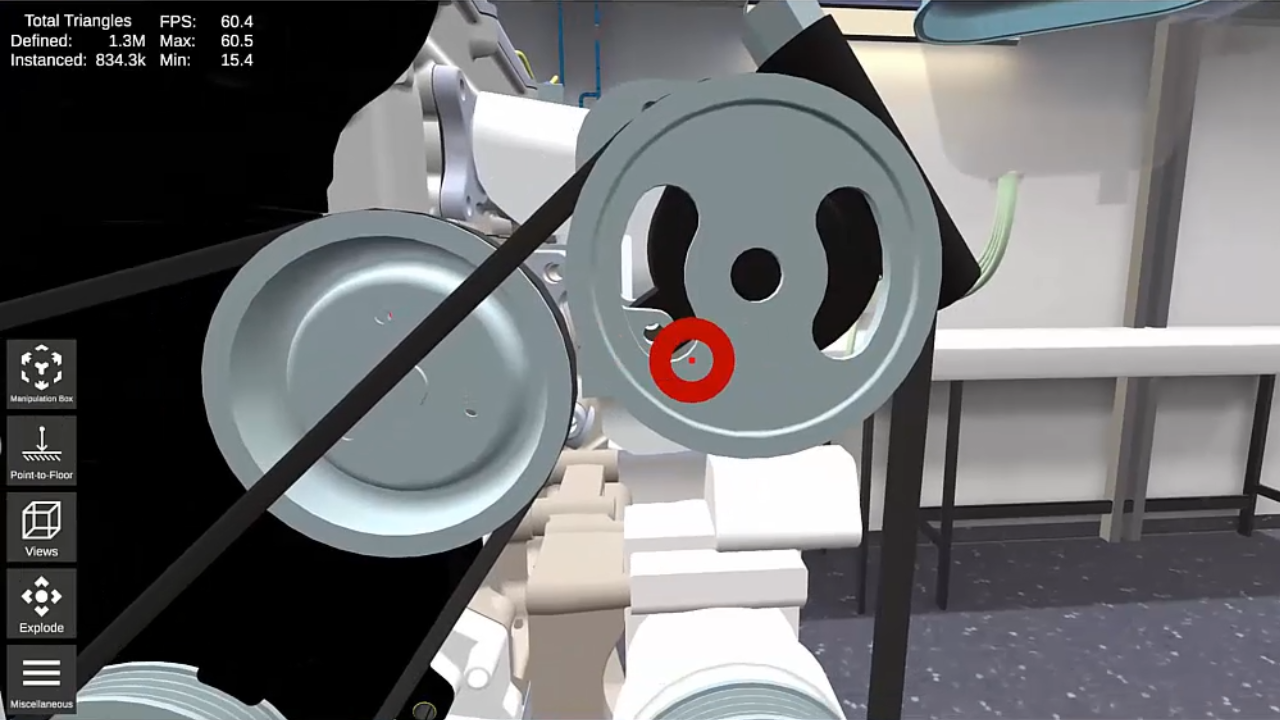 Assembly Structure
Boost performance by collapsing complex assembly tree structures. This can be particularly useful when your source data has a complex assembly tree with a large number of objects, to reduce the likelihood of poor visualization performance. You can also combine multiple nodes into a single part.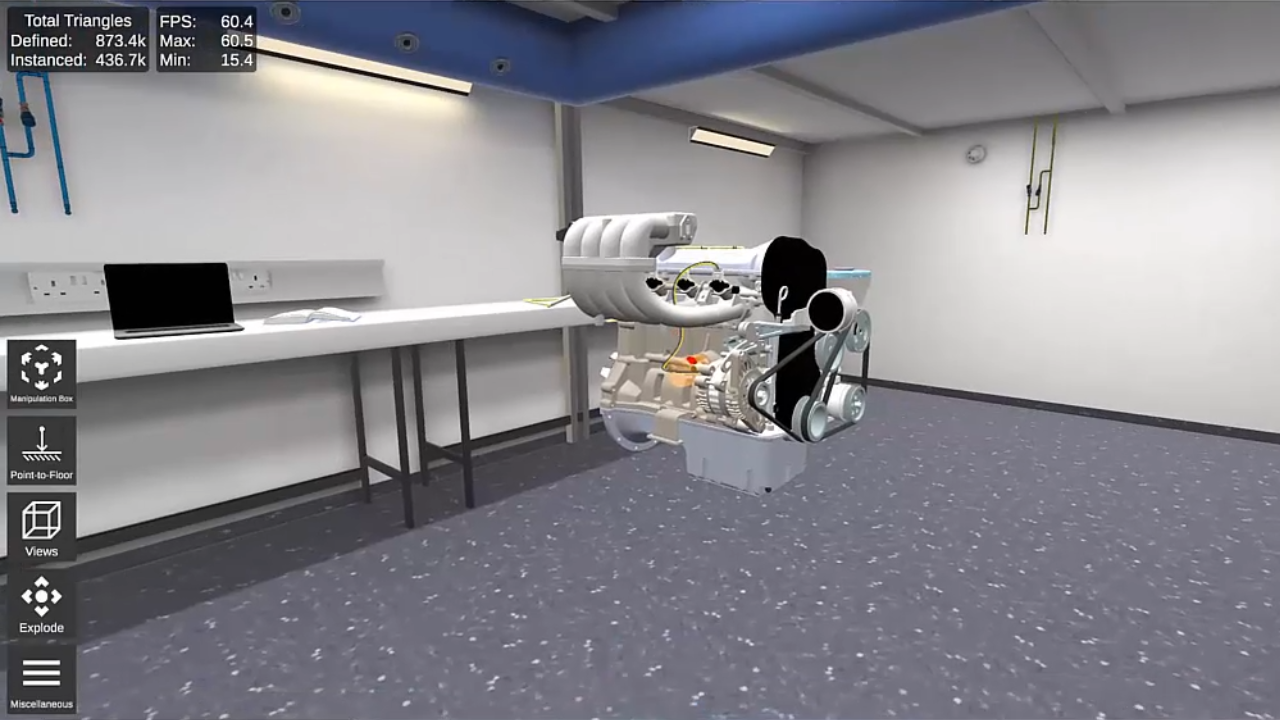 Quads Support (for FBX users)
FBX users can take advantage of ultra-lightweight data optimisation with quads support. By using quads in your models, this reduces the polygon count and file size for downstream workflows, improving the performance and speed at the expense of the detail and quality of the model. This enables you to get a basic representation of your data, which is great for XR experiences such as Factory Layout.
Choose from various import options
Material Mapping
Use material mapping to ensure a more consistent colour pallet for models, or take advantage of high quality application specific materials; supporting output from any CAD format to VRED, FBX and glTF.
Defeaturing
Reduce the amount of information in the model and output files by 'defeaturing' the input data before it is tessellated. By defeaturing your data, this will result in smaller file sizes.
Extract Metadata
Enhance your XR experience by enabling metadata to be extracted, to review the properties attached to the nodes in the assembly structure. Once the data is extracted, it will be available when viewing the model via the TheoremXR experiences.
Generate additional output files during file processing
Provided that the licences and prerequisite vendor software exists, the Theorem server can also generate additional output files, including those of the following:
FBX (for Unity, Alias, Maya, VRED, Blender etc.)
FBX (for UNREAL)
FBX (with Quads)
VRED
VRED (with pre-baked ambient occlusion lighting)
VRED Pass-through (Requires VRED Input File)
MAYA
ALIAS
JT
Creo View
GLTF
Unity Asset Bundle
Azure Remote Renderer - Learn more about ARR
.PVZ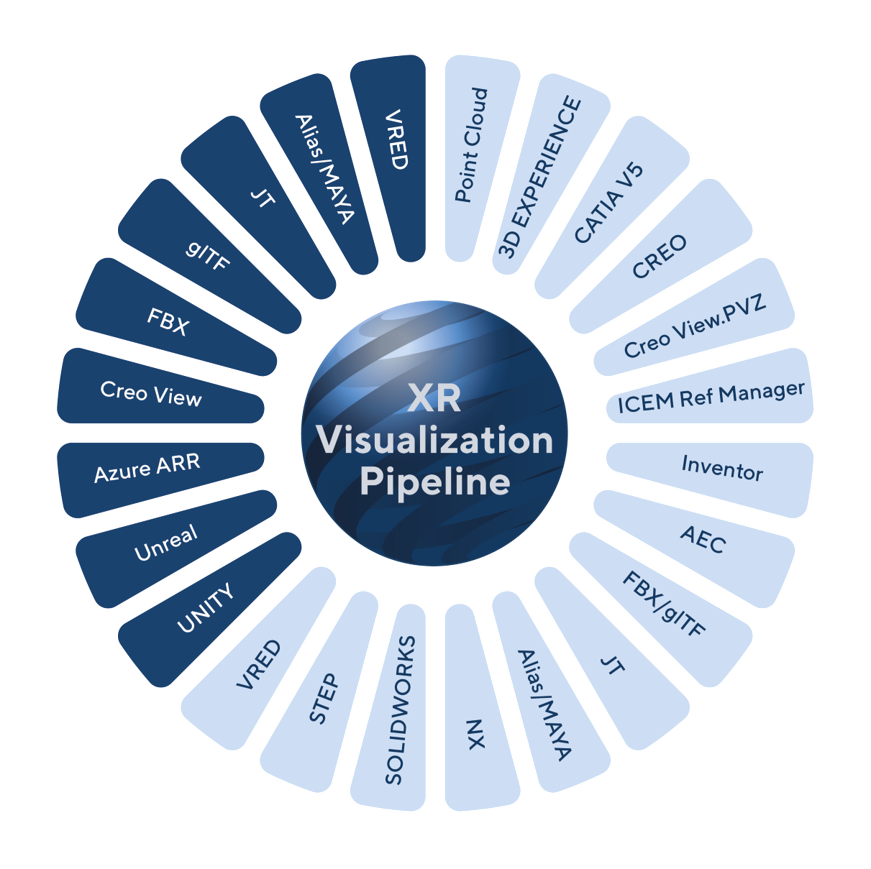 Demonstration Request
Register now to request your free demonstration of the TheoremXR product suite.
In just a few simple steps, we will be able to validate your request based upon the details you provide.
Note: Please use your company email address for validation purposes as we will not respond to personal email accounts.
Complete all of your required details.
Let us know which TheoremXR product you are looking to learn more about.
If you have a specific use case that you would like to discuss then please let us know.
We will contact you to discuss suitable days and times and get everything setup.