Why use the 3D PDF Publisher for CATIA 3DEXPERIENCE
Theorem's 3D PDF Publisher for CATIA 3DEXPERIENCE offers a 3D PDF publishing solution for CATIA 3DEXPERIENCE users. Part of the CADPublish product suite, 3D PDF for CATIA 3DEXPERIENCE offers an ISO Standard: 32000 based publishing solution for organisations who design in the CATIA 3DEXPERIENCE modelling application.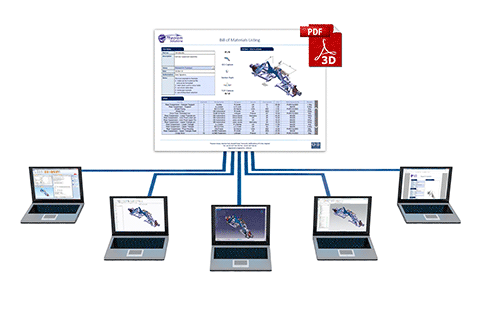 Enabling Accessibility
It enables companies of all sizes to create and share PDF files containing 3D representations of their CATIA 3DEXPERIENCE design geometry with members of their organisations and supply chains whilst securing the intellectual property of their designs. It also allows for improved communication throughout the product design to manufacture and to market processes, opening access to data and information that previously would only be available to 'Engineering' to numerous multidisciplinary application areas that can benefit from 3D geometry and product structure data.
3D PDF enables users to share their engineering data created in CATIA 3DEXPERIENCE with departments who do not have CATIA 3DEXPERIENCE but need a 3D representation. It enables manufacturing, service departments, technical publications, purchasing, sales and marketing departments to use 3D content inside their PDF documentation based on their use case.
A 3D PDF document has many features and functions available to the user that further enhances and simplifies the data sharing and collaboration process.
Have you tried a sample 3D PDF document yet?
3D PDF can be used for internal document sharing, or to create Work Instructions, RFQ's, Training and Sales Documents or for supplier communication, and in support of Model Based Engineering processes.
Download a sample interactive 3D PDF document or view an interactive HTML5 supported document in your web browser.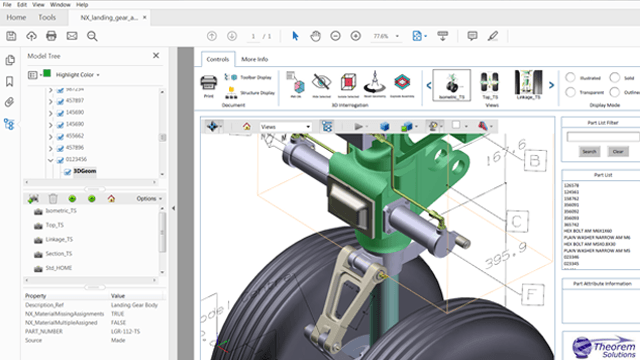 Using the CATIA 3DEXPERIENCE to 3D PDF publisher
Utilizing the 3D PDF document format to share CATIA 3DEXPERIENCE design data, whether it's used to create: Purchase Orders, Request for Quotations, Engineering Change Requests, Inspection Reports, Instruction Manuals or even Sales and Marketing brochures, allows for improved communication throughout the product design to manufacture and to market processes. 3D PDF opens access to CATIA 3DEXPERIENCE data and information that previously would only be available to 'Engineering'.
Members of all departments (Engineering, Purchasing, Quality, Sales and Marketing, Support) with access to the freely available Adobe Acrobat Reader® supported on desktop, laptop, tablet and phone can now consume, view and mark up the 3D representations of the original CATIA 3DEXPERIENCE design data, eliminating the requirement for paper documents and the need to install and train users on specialist viewing software.
Which CADPublish Solution is right for you?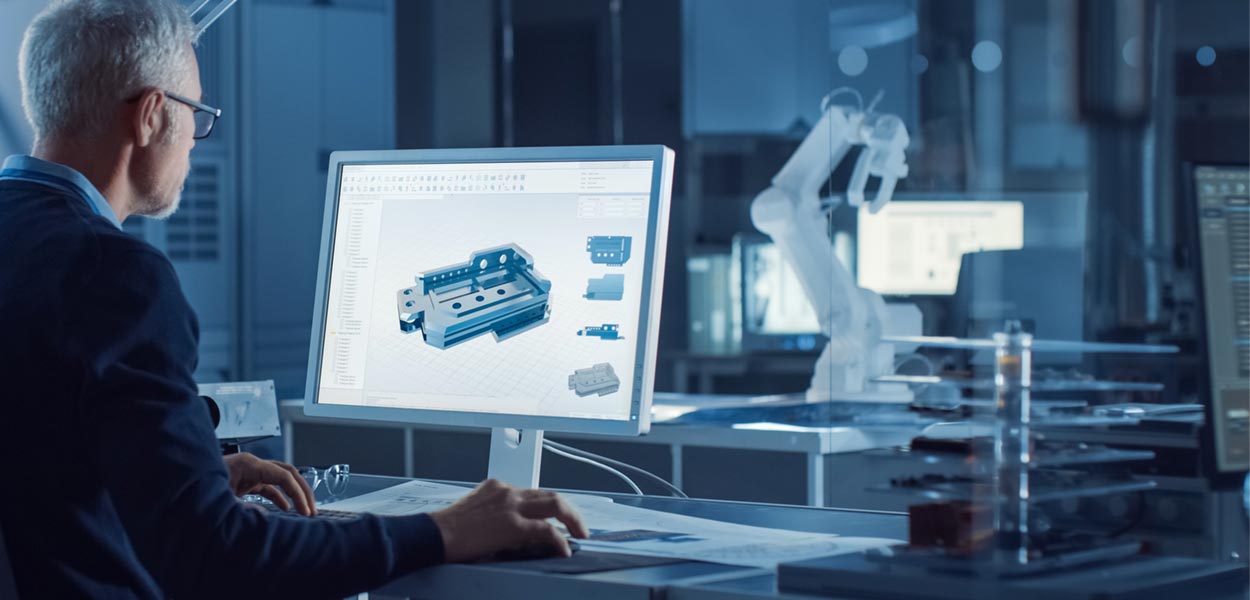 3D PDF Create
This is a low-cost entry into the world of 3D PDF for 3DEXPERIENCE users.
Interactively publish 3D PDF documents from within your CATIA 3DEXPERIENCE application
Use familiar commands such as 'save as'
Publish your 3DEXPERIENCE data to company branded documents
Publish your 3DEXPERIENCE data to multiple templates simultaneously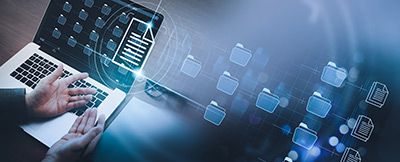 3D PDF Enhance
Combines '3D PDF Create' capabilities with the ability to batch process.
Supports ad hoc or volume publishing
Enables casual users to drag and drop native CAD files
Offers independent viewing of the native CAD file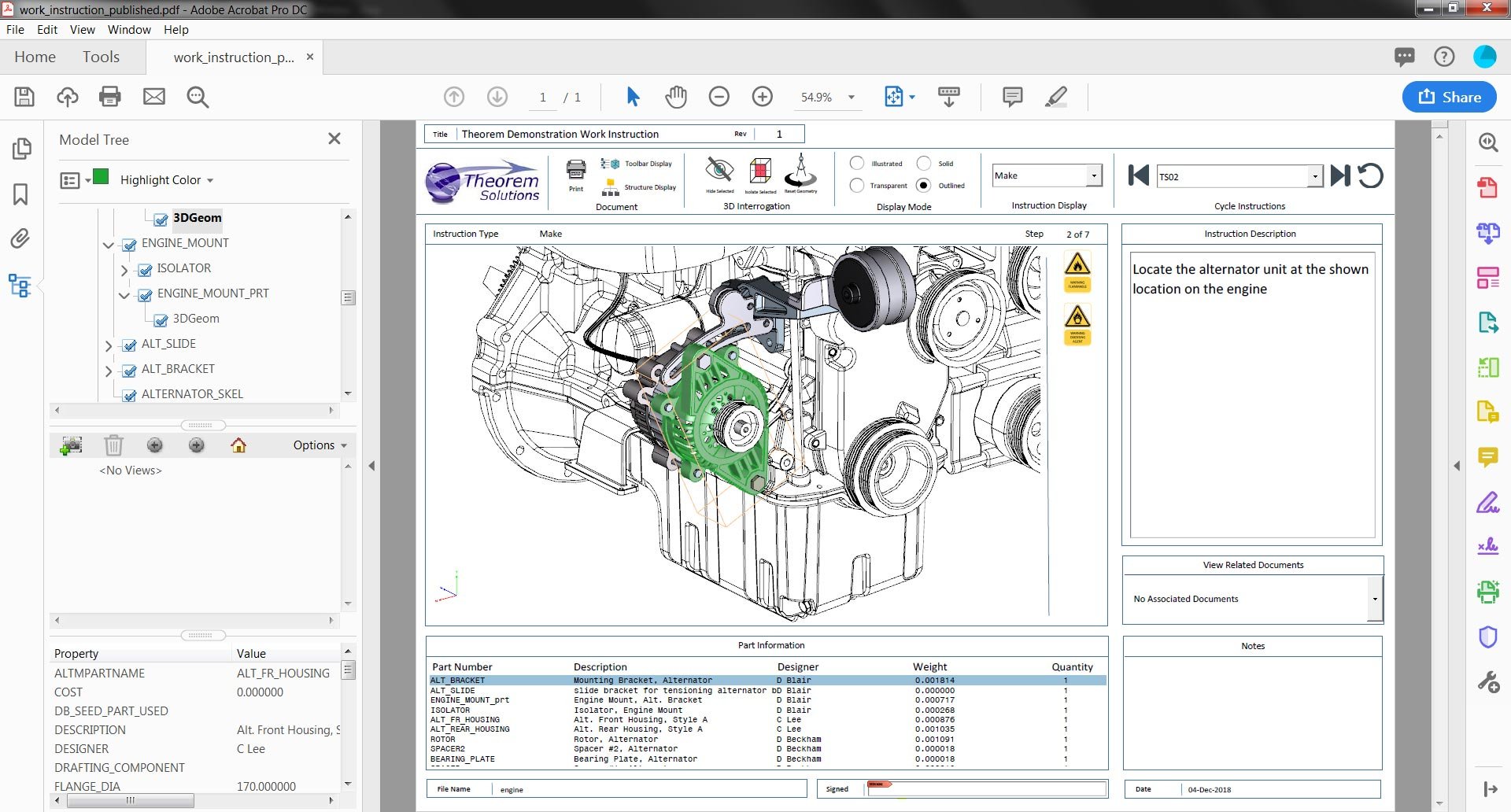 What is 3D PDF?
Everything you need to now about the 3D PDF format and how accessible it makes CAD for non-CAD users
Frequently asked questions
Are there any installation prerequisites?
The 3D PDF for CATIA 3DEXPERIENCE product has the following prerequisites;
CAD Application:
A licensed version of CATIA 3DEXPERIENCE must be available.
PDF Application:
Adobe Reader - Freely available viewer to read the PDF output – Adobe Reader 7.0 or higher is required (released in January 2005).
Adobe Acrobat Professional - Only required if user intends to author the customized templates/forms that are used during processing
Which versions of 3DEXPERIENCE are supported?
The CATIA 3DEXPERIENCE to 3D PDF Publisher supports all versions of CATIA 3DEXPERIENCE from CATIA 3DEXPERIENCE-2017x to the latest available revision
Can the 3D PDF Publisher be integrated with my PLM system?
Yes. Teamcenter, Windchill, Enovia, SAP. The command line method of working allows users to implement scripts and triggers (for example using Dispatcher for Teamcenter) allowing users to integrate data conversions within their PLM system and any existing processes.
Is Model Based Definition and PMI supported?
Theorem's 3D PDF for CATIA 3DEXPERIENCE supports the processing of Model Based Definition (MBD) information when publishing 3D PDF documents from CATIA 3DEXPERIENCE data.
3D annotations, dimensions (PMI/FTA/GD&T), assembly structure, geometry, views, and attribute data (where available) are published to the 3D PDF document at the point of creation helping to streamline the design and manufacturing process into a paper free digital process. U3D and PRC data transfer methods are supported.
How does the 3D PDF format handle large CAD models?
Adobe PDF has its own inbuilt compression capabilities to reduce file size without lose of data and quality.
As an example a CATIA 3DEXPERIENCE model with a file size of 12.6mb will be compressed for output for use in the 3DPDF format with a file size of 1.4mb
Do you offer node-locked or floating licenses?
Our licenses are floating/ sharable so as they can be installed on a central server and used by any user on any machine.
Do you offer Wide Area Network licenses?
Yes. Our standard licenses are Local Area Network (LAN) and we also offer Wide Area Network (WAN) for the added flexibility to share licenses between sites in different countries /continents.
Can I add additional data types to the 3D PDF format?
Yes. Using Theorem's 3D PDF Publisher for CATIA 3DEXPERIENCE, you can create comprehensive PDF documents which combine a range of data from internal systems such as:
3D CATIA 3DEXPERIENCE data
Metadata from other internal systems
Most other file types e.g. Word, Excel, Tiff etc
Embed Interactive content
Use one dynamic PDF document to meet all your needs.
It is available anywhere using the free Adobe Reader
Can my CATIA 3DEXPERIENCE data be used in XR?
Yes. We offer a free XR plugin for existing users of our 3D PDF On Demand software enabling you to visualize your source CATIA v5 data in Virtual Reality.
The XR plugin has been developed to offer a quick and easy route into VR. Learn how you can explore, and visualize your 3D CAD data at scale, in a fully immersive Virtual Reality environment.
Can you print a 3D PDF?
Yes. You can print the contents of your 3D PDF document using the standard functionality within the Adobe Reader application.
Evaluation Request
Register now to request your free evaluation license of the Theorem CADPublish solution.
In just a few simple steps we will be able to validate your request based upon the details you provide.
Complete all of the required details
Which product you are requesting an evaluation for
We will contact you to discuss your requirements
Once we have established that we can offer a solution, an evaluation license will be made available for a limited period
Please only use your company email address for validation purposes as we will not respond to personal email accounts