Have you thought about how your 3D design data is being utilized? Are your design engineering and manufacturing processes optimized for maximum efficiency?
We've compiled our top five use cases that focus on Extended Reality (XR) and also the 3D PDF format, that were on show to our visitors at Manufacturing & Engineering Week 2023 - showing how the latest innovations in technology can extend the value of 3D design data.
Jump to
Manufacturing and Engineering Week Overview [Showreel]
Theorem Solutions recently exhibited at Manufacturing & Engineering Week 2023. We spoke with professionals involved at every stage of the product lifecycle (including design, engineering, manufacturing, and maintenance), about using innovative technologies such as 3D PDF and Augmented, Mixed, and Virtual Reality, otherwise known as Extended Reality (XR).
We discussed ways to complement traditional processes and found that the use cases we demonstrated resonated with people from a breadth of industries; showing how widely valuable this technology can be.
Use Case #1: CAD Data Preparation for XR Applications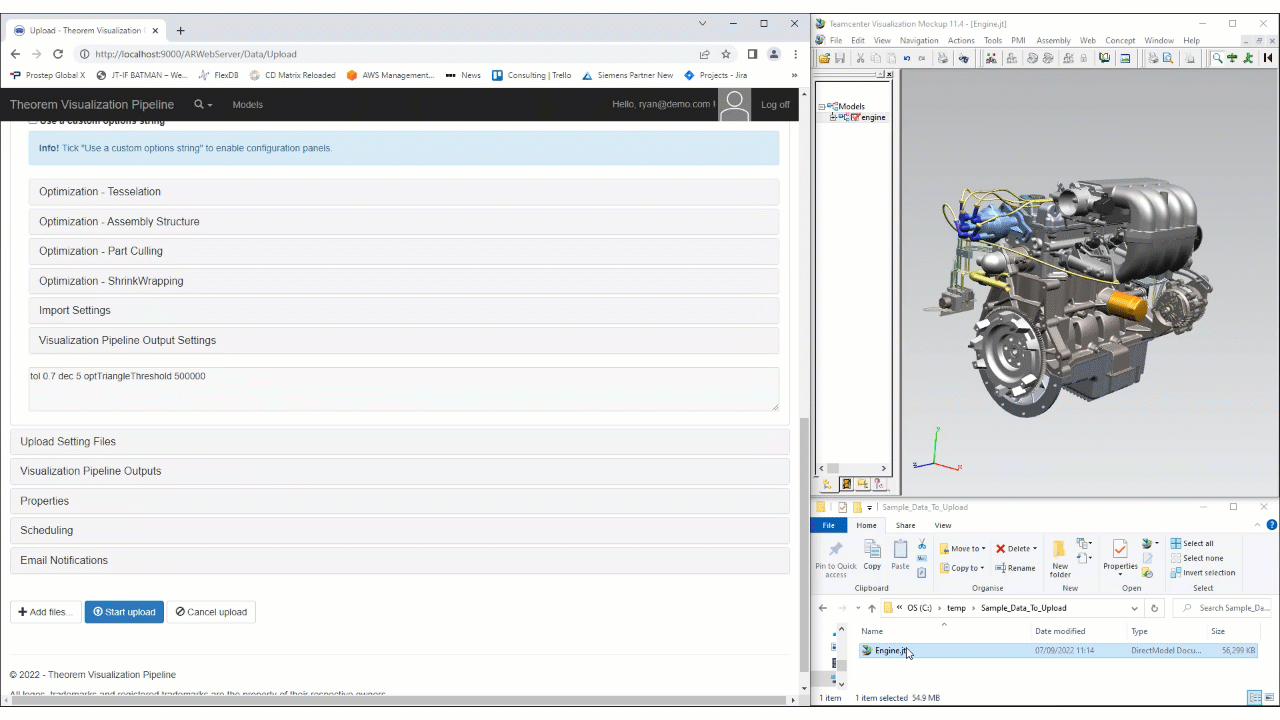 The problem: With the rise of Augmented, Mixed and Virtual Reality (XR) technology, companies are adding teams of XR developers to their workforce, tasked to build applications tailored to engineering and manufacturing use cases. These applications are often developed in game engines such as Unity and Unreal Engine. The main struggle, however, is getting CAD data into these applications, which can be time-consuming and costly without a robust solution.
The solution: By using enterprise-ready CAD data preparation solutions, 3D design data can be easily prepared and optimized for use in any XR device via a fully automated workflow, maintaining all the relevant geometry, product structure and metadata. It's as straightforward as a drag and drop from the file system or using 'Save As' directly from within a CAD application. You can even run in batch from your PLM system during off-peak hours. Digital innovation managers and software developers instantly recognized the return on investment for this, as it facilitates data preparation processes with significant time and cost savings.
Learn more on CAD data preparation for XR or request a TheoremXR demonstration today.
Use Case #2: Design Reviews with Remote Collaboration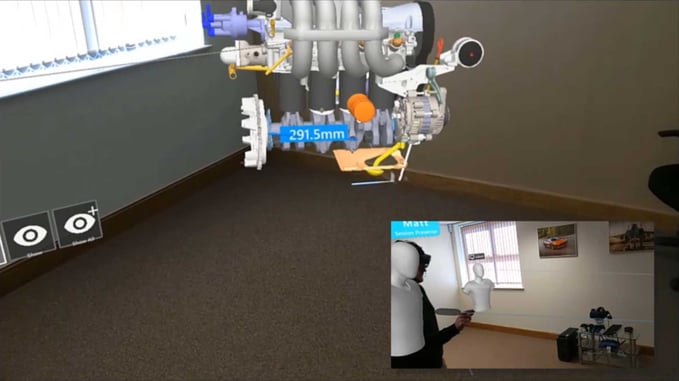 The problem: Teams are carrying out design reviews in person, with some companies spending thousands on business class travel to review physical prototypes around a table. Other teams choose to screen share CAD screens instead, using apps such as Teams and Zoom, but this removes the context and human element from design reviews. Plus, transcribing meeting minutes is also time-consuming.
The solution: Using XR technologies such as Augmented, Mixed and Virtual Reality, design engineers from the Design Engineering Expo saw value in being able to visualize and interact with full-scale 3D designs with colleagues in real-time. It cuts out unnecessary costs and reduces time spent on in-person design reviews. Additionally, the ability to leave recorded comments against collaborative XR design review sessions, with snapshots and recordings, allows for quicker and more efficient reviews.
Learn more about using XR for Design Reviews or request a TheoremXR demonstration today.
Use Case #3: Factory Layouts with In-Context Visualization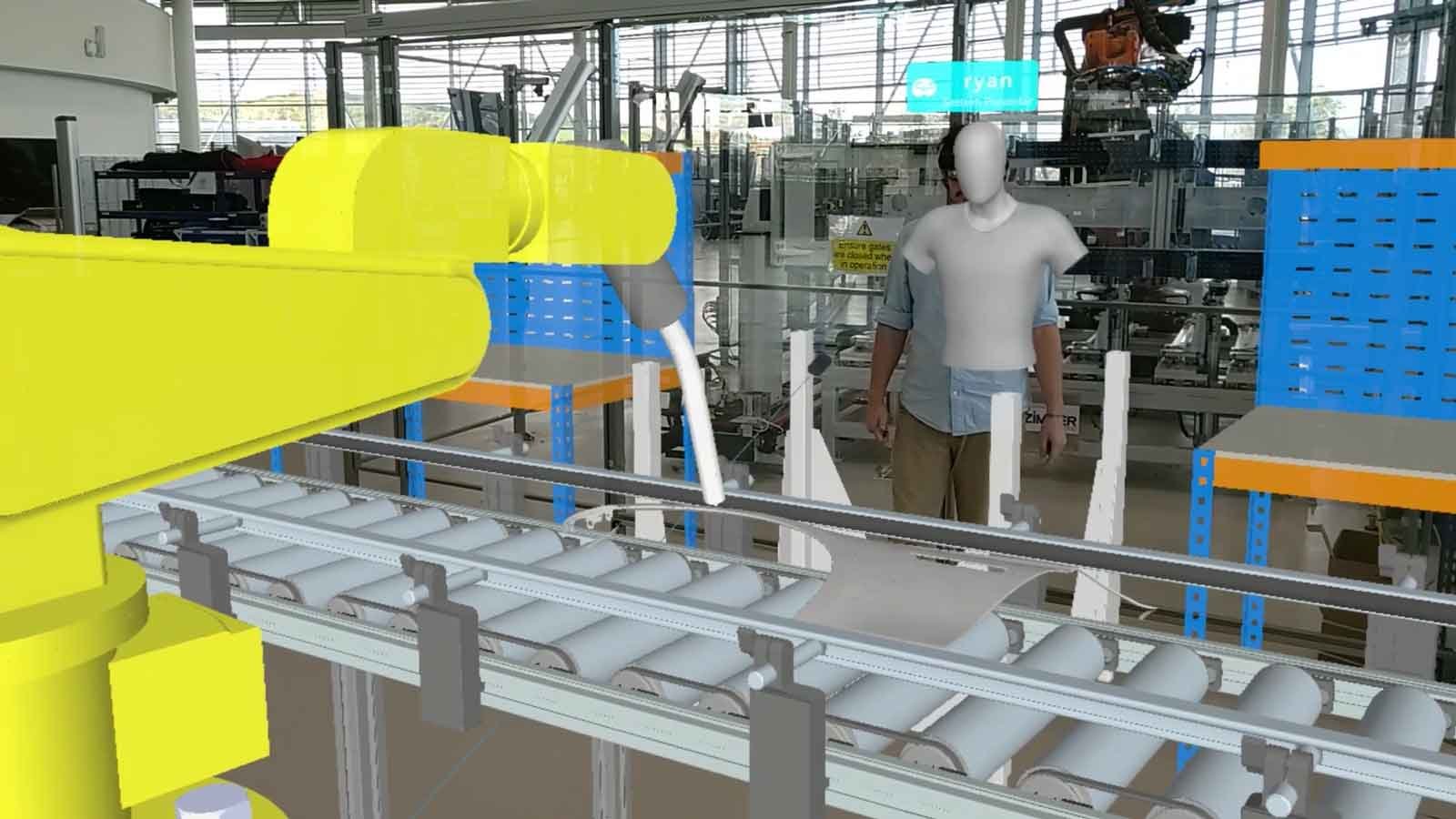 The problem: 2D plant layouts make it difficult for manufacturing engineers to visualize the space needed to position machinery on production lines with accuracy. As a result, more errors are detected on-site which delays projects and lengthens implementation time.
The solution: By using XR for factory layout and planning, manufacturing and process engineers can easily visualize and position layouts (containing robots, machine tools, materials-handling equipment, and more), at full scale and in context. Factory layouts in XR could include data from a variety of sources, including CAD data, BIM data, and scan data. Manufacturing engineers from the Smart Factory Expo saw value in being able to identify errors earlier, such as collisions with clashing components. This reduces costs by cutting out unnecessary correction loops and shortening implementation times.
Learn more about using XR for Factory Layout or request a TheoremXR demonstration today.
Use Case #4: Customer Engagement During the Early Design Stages
The problem: Companies are finding it difficult to engagingly share products with customers in the design stages, particularly before the product design is complete. From complex CAD designs such as a boat or a luxury yacht, to BIM data in the architecture, engineering and construction (AEC) space, the issue remains.
The solution: By utilizing XR visualization, companies can provide customers with virtual representations of what their products or architectural data will look like, even before the design is even physically produced. Product managers and business development managers see huge value from this, as it offers an innovative way for customers to visualize designs and secure customer buy-in much earlier on in the design process.
Learn more about using XR for Visualization or request a TheoremXR demonstration today.
Use Case #5: Sharing 3D Design Data with Non-CAD Users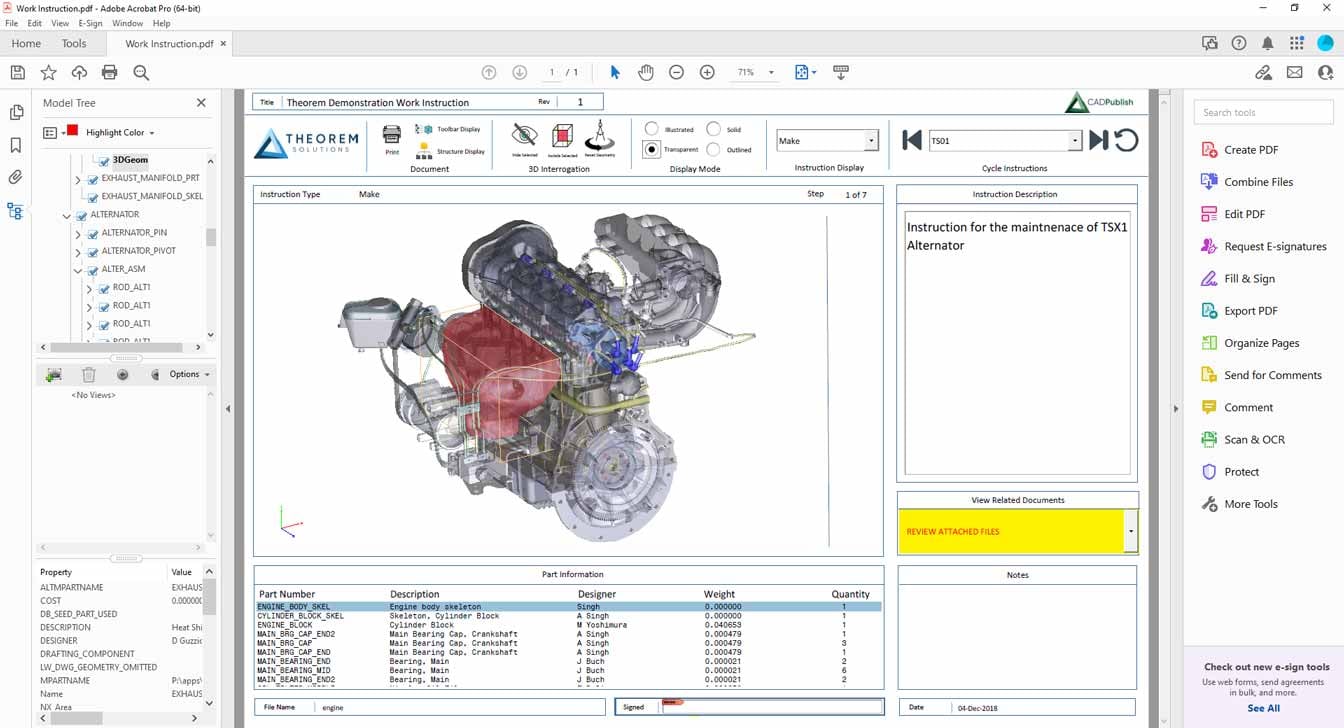 The problem: Many engineers find it difficult to share CAD data with partners, suppliers, and internal departments. Non-CAD users cannot open files, and there are concerns around intellectual property (IP) protection when sharing sensitive data with CAD users. Sharing CAD drawing views is an option for some, but it removes the interactivity and contextual information such as product manufacturing information (PMI) is obscured.
The solution: By creating interactive 3D PDF documents directly from within CAD applications, 3D design data can be easily shared with non-CAD users; only requiring Adobe Reader. All the contextual information can be attached to a single PDF document, making it quick and efficient to build a technical data package (TDP) in default or customizable templates. Many engineers consider 3D PDFs to be a more secure way to send CAD data, as PDFs can be password protected, watermarked, and encrypted, with expiry dates and limited accessibility for recipients.
Learn more on 3D PDFs or request a CADPublish evaluation today.
Final Thoughts
New technologies such as Extended Reality (XR) and 3D PDF are here to enhance and complement (not disrupt) existing engineering and manufacturing processes. Companies are continuously looking for innovative solutions to boost efficiency and save costs, and Manufacturing & Engineering Week 2023 provided a fantastic opportunity for end users to try them out for themselves, to understand the real-world benefits.
As new XR devices enter the market such as the VIVE XR Elite and Apple Vision Pro, and buzzwords such as the 'metaverse' and 'spatial computing' continue to fly around, it's clear that the technology is here to stay. Departments are adopting and scaling such technologies at a breathtaking pace, and solutions such as TheoremXR are boosting efficiency for use cases such as design reviews, factory layouts, and training.
Known issues such as 3D design data sharing are a thing of the past, with solutions such as CADPublish and CADTranslate removing the barriers and saving precious time for engineering departments looking to share designs across the supply chain.
Thank you for reading and thank you to everyone who visited us at the NEC Birmingham this year.
If you have any use cases in mind, contact Theorem today to reach out to our specialist team. Follow us on LinkedIn and Twitter to keep up to date with all the latest news and product updates.