Manufacturing & Engineering Magazine (MEM) recently talked to Theorem Solutions about how the business is at the heart of the latest cutting-edge software and providing real-world solutions backed by immersive technology at its best and how it has transformed the way companies deal with design data.
Read MEM's latest issue in full.
Theorem Solutions has been working with engineering design data for over 30 years, supporting the automotive, aerospace, and manufacturing sectors.
Based in the UK they have a global customer base in diverse industries, who rely on their robust enterprise solutions to optimize, visualize and collaborate around their engineering design data. Working in partnership with the leading CAD vendors (Dassault, PTC, Siemens), and tech leaders (such as Microsoft and HTC Vive), they are focused on accelerating the adoption of Extended Reality – XR (Augmented, Mixed, and Virtual Reality) technology worldwide.
Q: Can you share an overview of the unique services you offer at Theorem Solutions to highlight the key capabilities of your company?
A: The CADverter brand has been our flagship for over three decades helping engineering and manufacturing firms to achieve a completely digital product lifecycle process. From concept, to design, to production. We help users reduce costs and time to manufacture.
We enable users of 3D Design data to collaborate with their customers and suppliers in the 3D format and device type driven by their specific use case and requirement.
At our core, we are a CAD and Visualization data translation provider. Everything that we do today is built upon this foundation and experience. Whether you require CAD translation, Interactive Documentation (3D PDF), or Full-Scale Immersive XR Visualisation, our software is not reverse-engineered. We hold a unique position of being both data and device neutral, meaning that we deliver support to meet the needs of engineering today and for the future.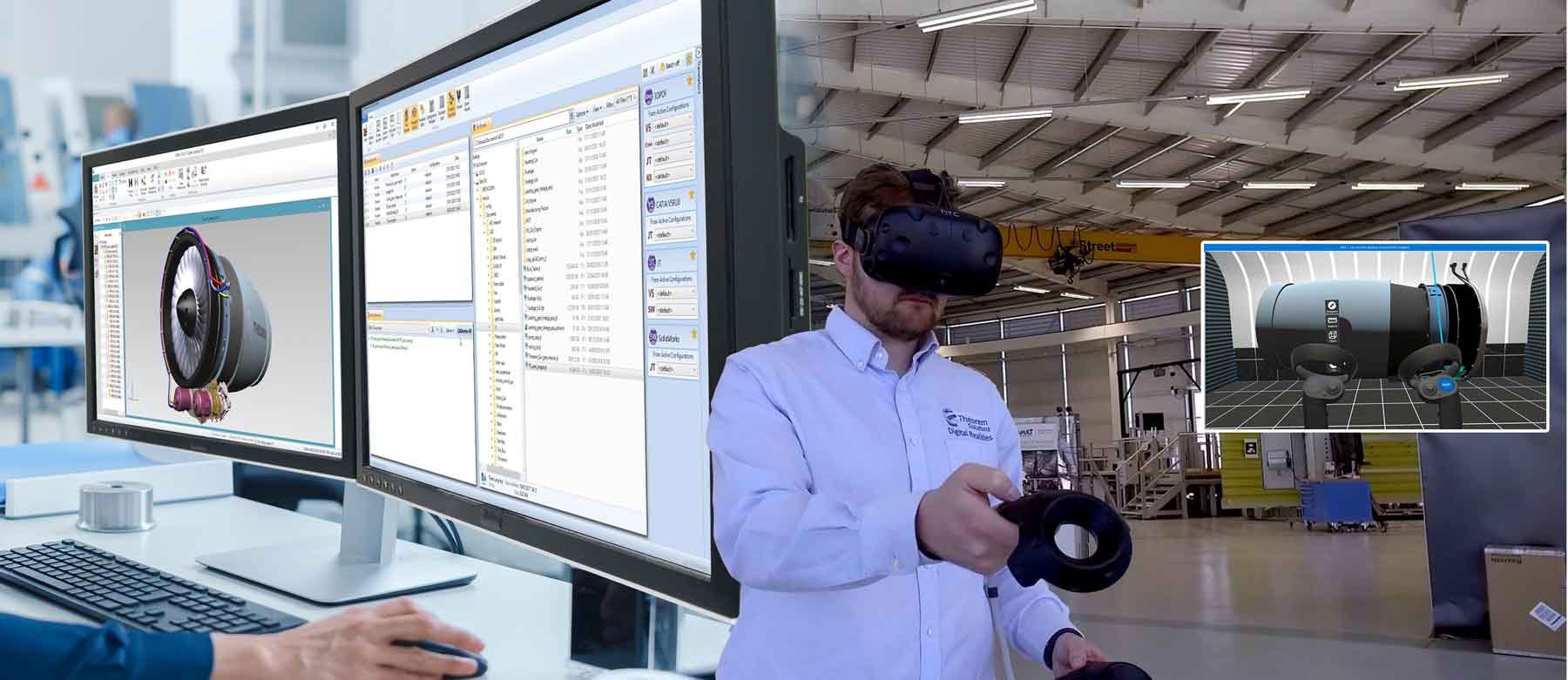 Technology is of course ever evolving and we are too. Our latest product is a powerful suite of XR 'experiences', Theorem-XR. Our team is passionate about utilizing our experience of the traditional design world, to help transform technology adoption in the emerging and fast-growing XR market.
We unlock the power of our customers' design data by connecting multiple 3D design formats into new and immersive XR technology platforms, such as Virtual and Mixed Reality headsets.
This is a challenging yet exciting time for the engineering industry as organizations are facing significant global challenges around delivering greener designs that will provide a more sustainable future for us all. Theorem's mission is to provide the innovative design and collaboration tools needed to empower our customers to exceed their business objectives and meet the demands of a fast-paced consumer market.
Q: What do you feel are your main strengths in 2022?
A: As we have all learned to live and work in a post Pandemic world, our customers have had to look to leverage the power of our technology - whether that is to reduce travel to avoid COVID-19 transmission by encouraging teams to work collaboratively yet remotely or for those looking to share training experiences.
Theorem's suite of software products can support a range of industries, allowing people to design, visualize and collaborate on projects in an immersive way from factory layouts to vehicle design - enabling them to share the experience at full scale and in context, without the need of travel. In turn, this supports the reduction of carbon footprint, saves time, uses resources more smartly, and reduces costs. Our customers see efficiencies and profitability all improve - and importantly it's a positive experience for their team.
Q: Can you share with MEM an example of the successes you have had in previous projects that will be of KEY interest to our readers?
A: One example of a customer who has developed and evolved with us as a business is Valiant TMS. The team at Valiant TMS started using Theorem's CAD conversion solutions about 10 years ago. When they began looking for a partner to help them develop a merged reality and IIOT concept – the direction Theorem had taken with its' XR visualization tools with the use of 3D CAD content to create holographic models using the Microsoft HoloLens – made Theorem the sensible choice.

Theorem's Visualisation Experience software has provided Valiant TMS with a unique opportunity to visualize 3D CAD models placed directly over real-world equipment, tooling, and components. Valiant TMS' use of the software has improved their ability to quickly inspect tooling and components prior to acceptance from their vendors, ensuring that as-built components match as-designed plans, saving time and money at the assembly site. This proved itself to be particularly beneficial recently when the COVID-19 pandemic meant travel was prohibited or limited, Theorem's tools allowed the team at Valiant to continue to work remotely with colleagues in different countries.
Read the Valiant TMS case study in full
Q: How have you sought to develop your expertise and strengths in the last year?
A: As a software solutions company, our team is constantly listening to our customers and ensuring we are developing the latest technology to support their needs.
We are seeing rapid growth in the adoption of our Theorem-XR product suite. We build our software to support our customers in their engineering use cases using what they have already or by adopting existing technology – like Augmented reality and using existing hardware to speed up the process.
We continue to adopt new devices and formats to our portfolio to support the different sectors within the XR space. For example; the recent addition of support for AEC, Navisworks, Revit, and IFC data – which can be combined with CAD and scan data, all loaded into a single environment. Or, the ability to work with and collaborate on huge data sets in the Microsoft HoloLens via Azure Remote Rendering.
See which formats are supported in Theorem-XR
With additional support for both Unity and Unreal development, in-house XR dev teams can quickly and easily prepare and optimize data without needing to spend time reworking design data when small changes are required.
Q: What can our readers learn more about Theorem in the coming months?
A: At the moment we are looking at the ease of adoption for XR using augmented reality. Most people have access to a phone, tablet, iPad, etc. These are familiar technologies that we know how to use, we don't need to spend money on devices that we don't necessarily understand – we can use them to review design data, layouts and also train. So they are perfect for the starting point into XR without costly new devices or hardware.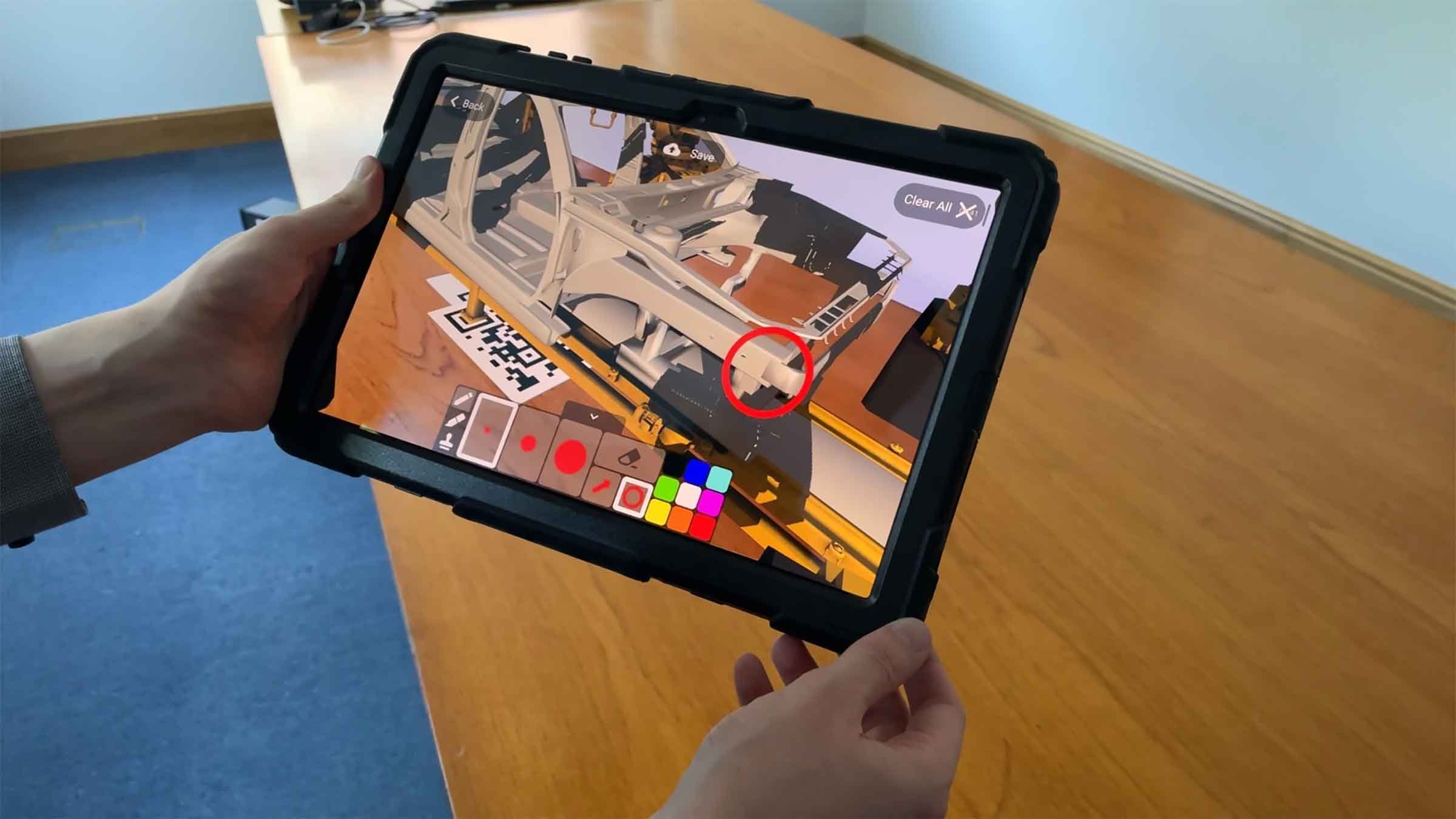 Q: Can you explain the advantages of 3D PDF?
A: First, let's just clarify what we mean by 3D PDF - it is an interactive lightweight document format built upon the Adobe Portable Document Format technology (PDF). It is an effortless way to share rich engineering design data (e.g. 3DEXPERIENCE, CATIA V5, Creo, JT, or NX) with non-CAD users.
Being able to deliver a single interactive document to anyone that needs to be involved in the design process without needing access to CAD (Procurement, R&D, Quality, and Inspection departments) is a very powerful tool, especially when it removes the need for physical documents and drawings to be shared. Using 3D PDF to share CAD helps to protect IP, as native source files are never shared.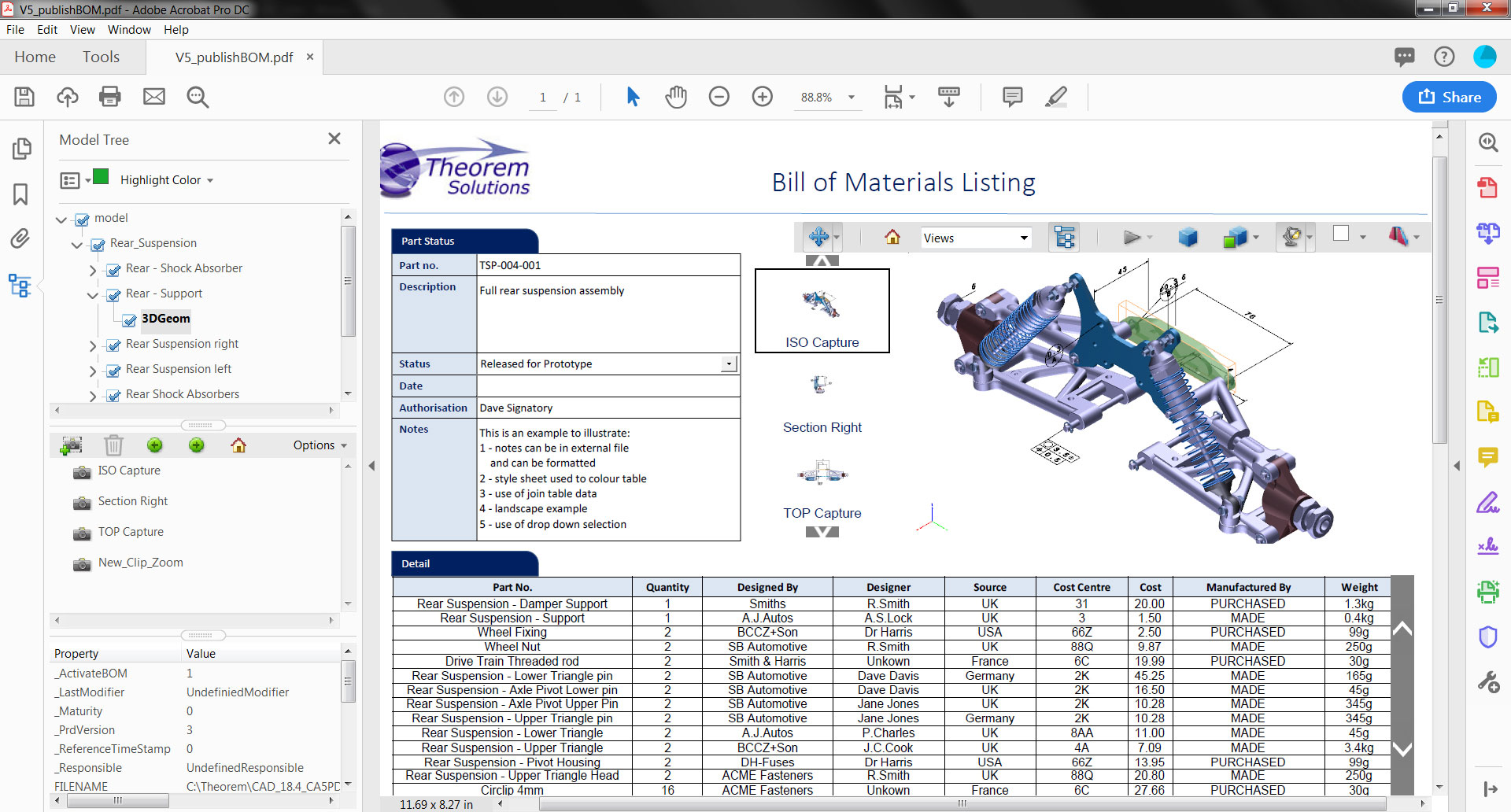 3D PDF supports Product Manufacturing Information (PMI), assembly structure, geometry, attribute information, and metadata. This can be manipulated, marked up, and annotated to aid communication and also make visualization more effective.
3D PDF adoption is simple as many people have access to the free Adobe Reader.
Try out a sample document for yourself
Get in touch
To learn more, talk to the Theorem Solutions team today, or for the latest news and updates surrounding XR, 3D PDF, and CAD Translation, follow us on LinkedIn or Twitter.