ProSTEP iViP Symposium, 2nd-3rd September, Stuttgart, Germany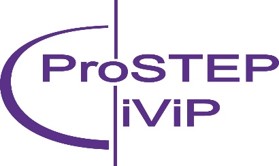 We will be back at the ProSTEP iViP Symposium in Stuttgart this year to demonstrate our range of productivity enhancing solutions that enable users to get the most out of their CAD and PLM data.
Our widely used Data Exchange and Supply Chain Collaboration solutions for 3D EXPERIENCE, CATIA V5, Creo, JT and NX are complimented by our 3D PDF publishing and Visualization tools that all support MBD for downstream processes.
You can now also utilize those same CAD and PLM assets in the latest Augmented (AR), Mixed (MR) and Virtual (VR) Reality devices with our data and device agnostic experiences-our 'Theorem XR' product suite.
The experiences, tightly integrated with the core Visualization Pipeline, engage the problem of cognitive distance, bringing engineers closer to their designs, while simultaneously addressing the realities of collaboration at a distance. Our enterprise ready Visualization Pipeline technology, a cloud based server, provides access to optimised CAD and PLM assets for use in any of the experiences, on any supported device.